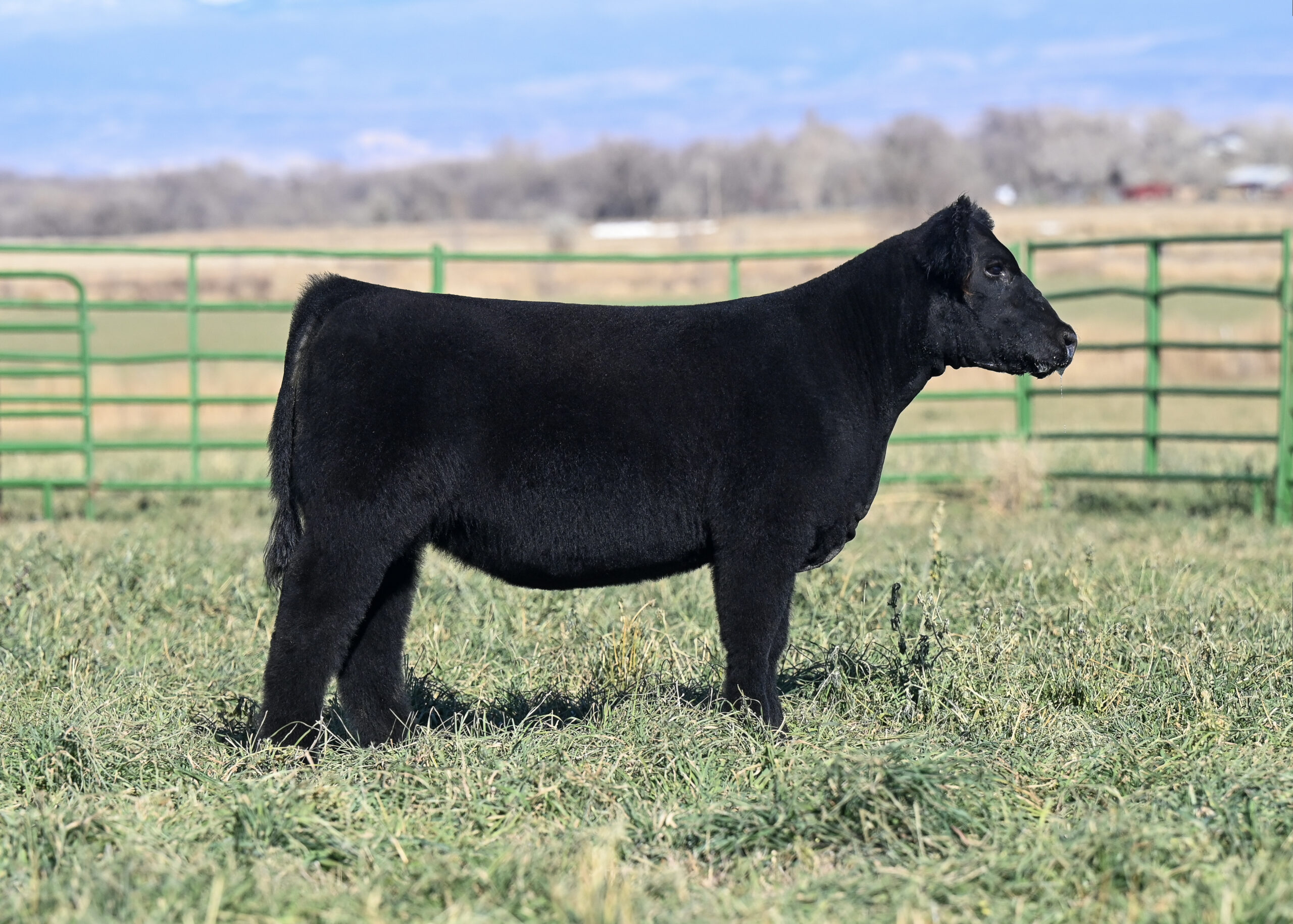 Tag 16 – Crossbred Heifer
3/5/22
No Guts No Glory: Believe In Me x All About You
I have a few guys that say I do not make many risky matings, but I try to play this game for a living, and sometimes I struggle to throw away a bunch of calves. Here is an example of several high-risk matings stacked up. Yes, she is a freak. Yes, she can win steer shows. Yes, she is vision impaired…but look at the bright side: she will never need to pass a driving test, she will never need to read the dosage chart on Exceed, nor will she need to read what is written on a semen cane in a foggy tank neck. My old eyes struggle with a couple of those activities these days. Probably better come look or call before you buy her. But in the right home, she will do big things!