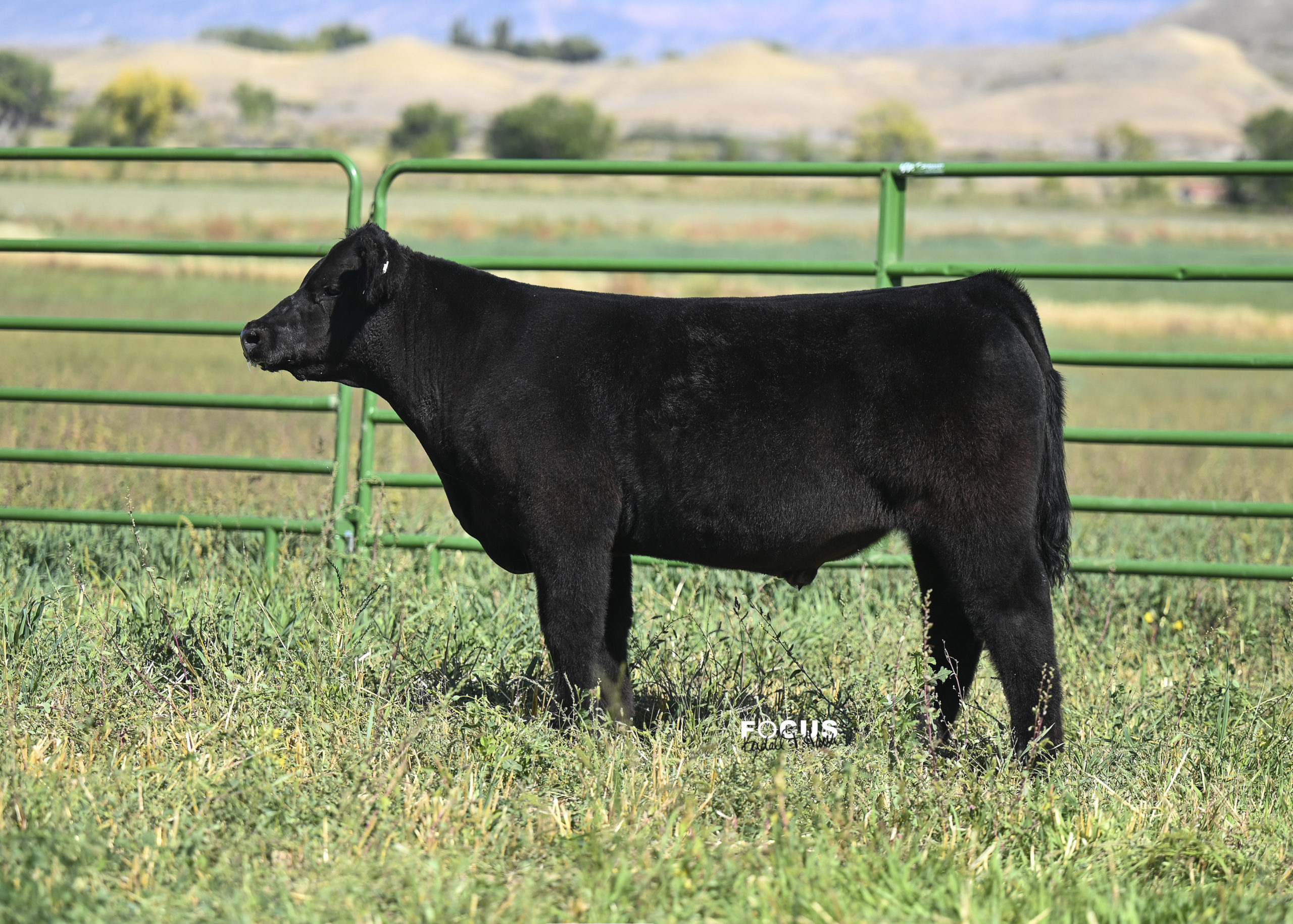 Tag 2 – Crossbred Steer
3/8/21
Here I Am: Yellow Jacket
He is a big, burley, stout one that will be ready in August! He made us re-check our records several times but he is in fact a HIA x 123. She has had dozens of calves here and this is the first black one. It's plausible she's a cross bred, but her calf is different in build too. Her Monopoly's were good if they were stout enough and still cool. Her Here I Am's were good if you could handle them and they had body. He's real pleasant to be around, he's way good bodied, and he's exceptionally stout. These 123 calves have done good all over the country, this one might be the best!