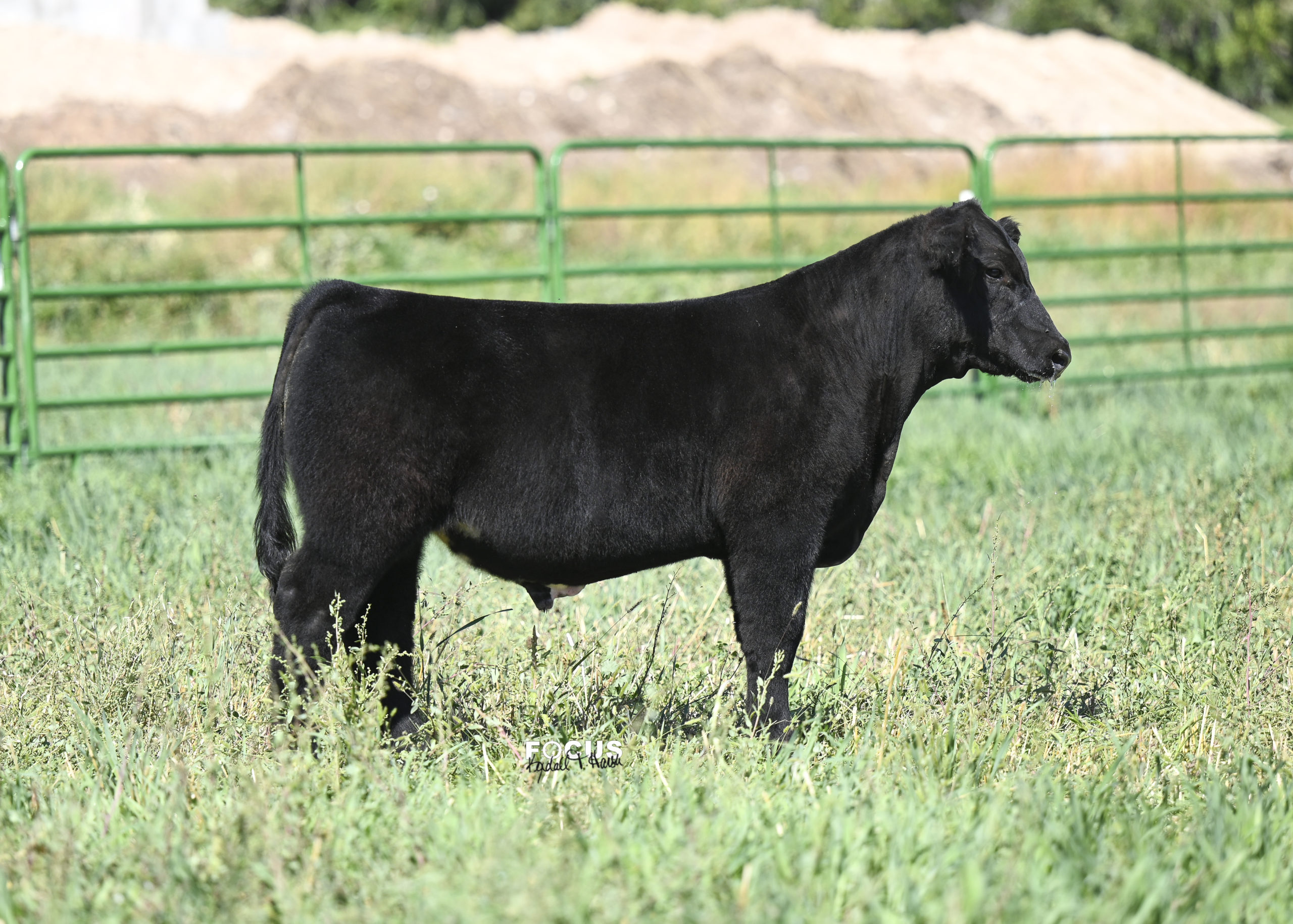 Tag 16 – Crossbred Steer
3/12/21
No Guts No Glor: Qulaity Counts x White Eye x Outrageous
I only list the pedigree that far back to prove that it took several generation to get rid of the TH gene. All kidding aside, this is a good, stout, sound, practical calf that's not great haired. I think he will feed, stay sound, and have a shot at being really competitive at the end. So many families look past cattle that are not good haired, and buy a furry crippled pud, even though they don't invest the time or have the resources to get one hairy. Pretty good calf here.