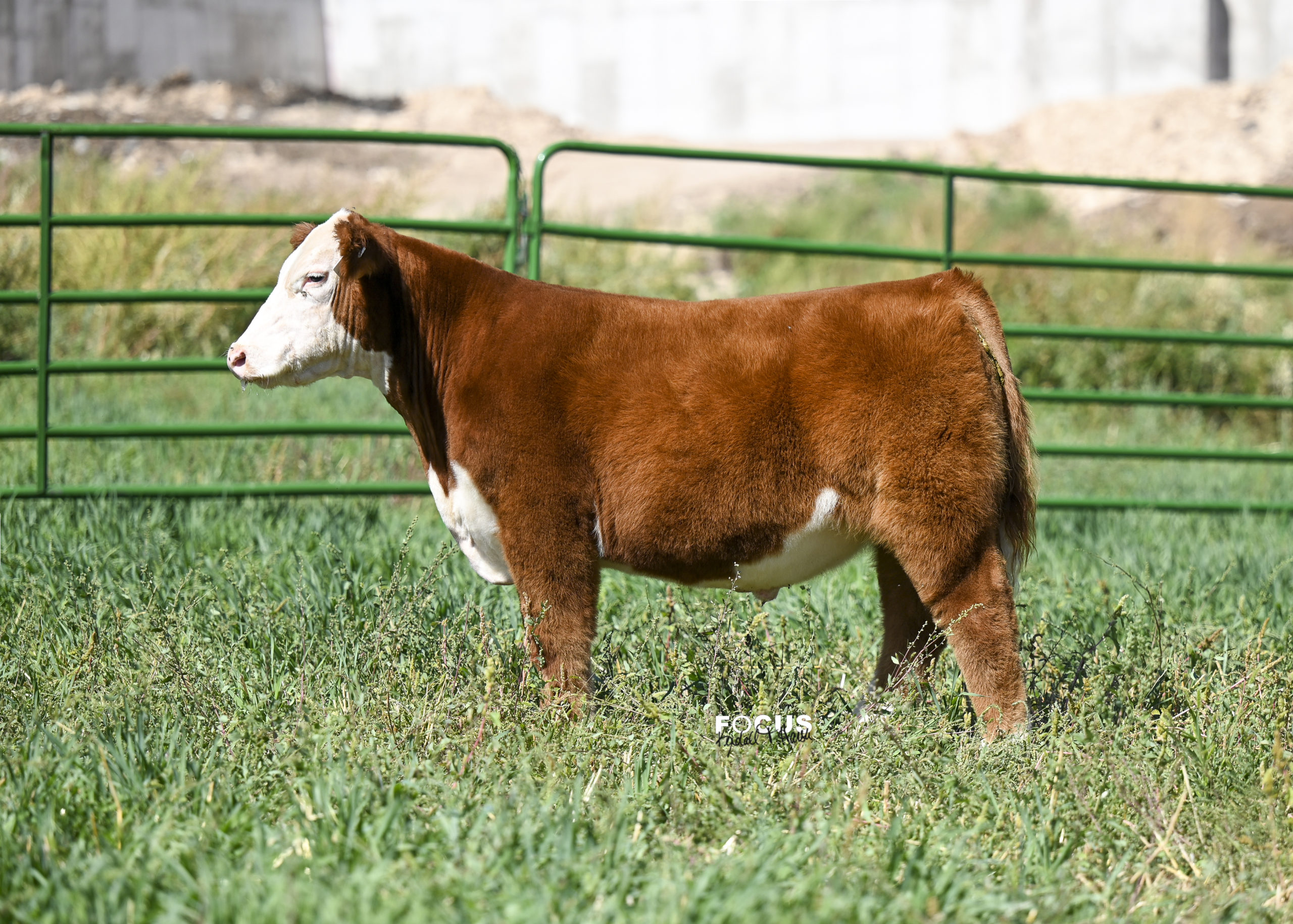 Tag 4 – Hereford Steer
2/16/21
Man Among Boys: Built Rite
Sometimes there are cattle born who are truly special. This is one! No he doesn't have a feather – he is out of a great pure Hereford cow that is co-owned by the Mitchell Crew and JP Coats. He can run with the blacks, he can win a big show. He is cool but he probably won't be a Hereford at a Midwest state fair. Freaky stout and hairy – awesome bodied and truly next level structurally. He is out there good!