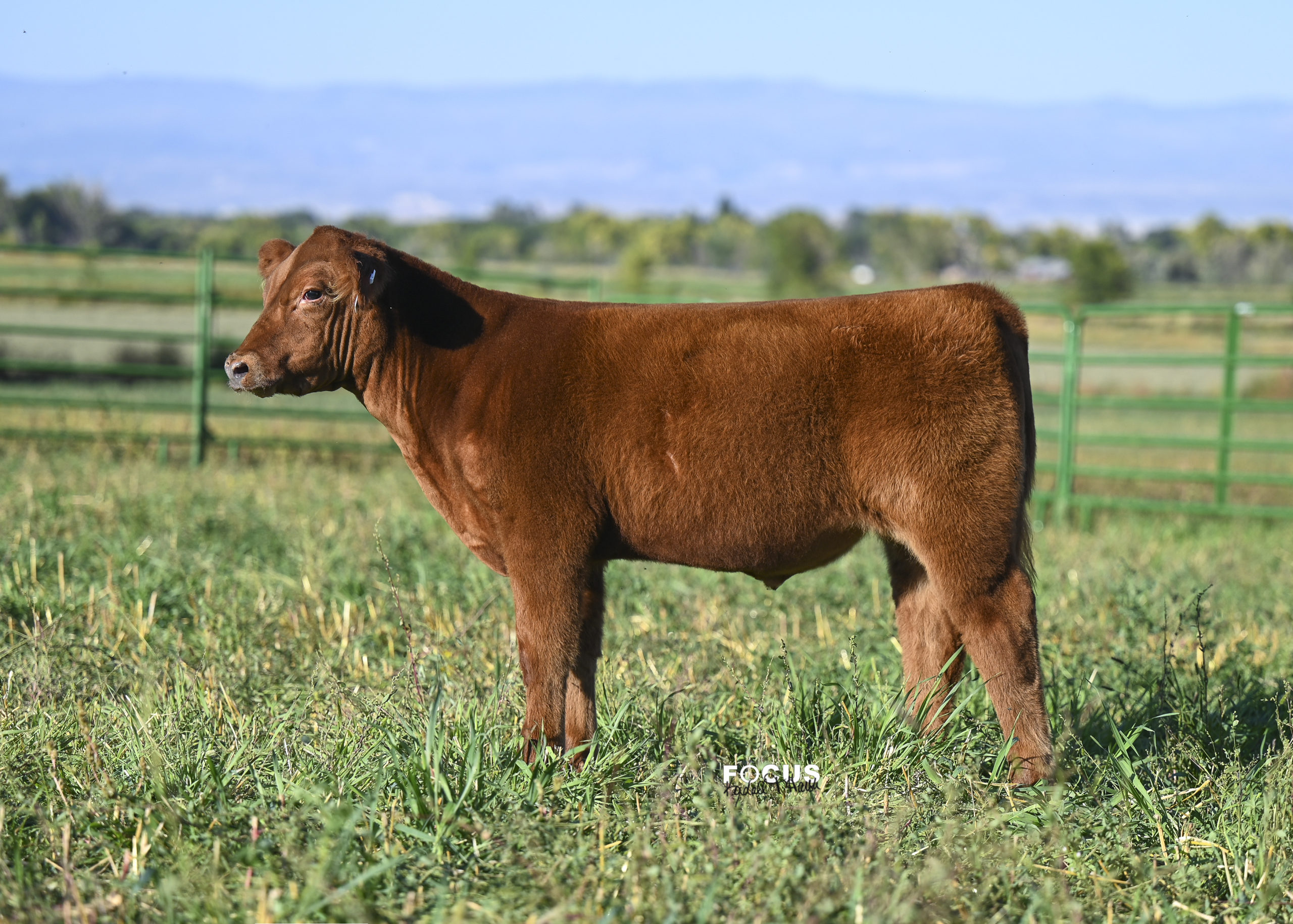 Tag 20 – Crossbred Steer
3/24/21
Hawkeye: Believe in Me x Yahtzee
Nice little red steer that has good parts. He is green and younger, and pulled back hard the first couple of times we tied him so his ears are bouncy. He acts fine, just needs time and feed. His full brother did a ton of winning in Nebraska a couple of years back.