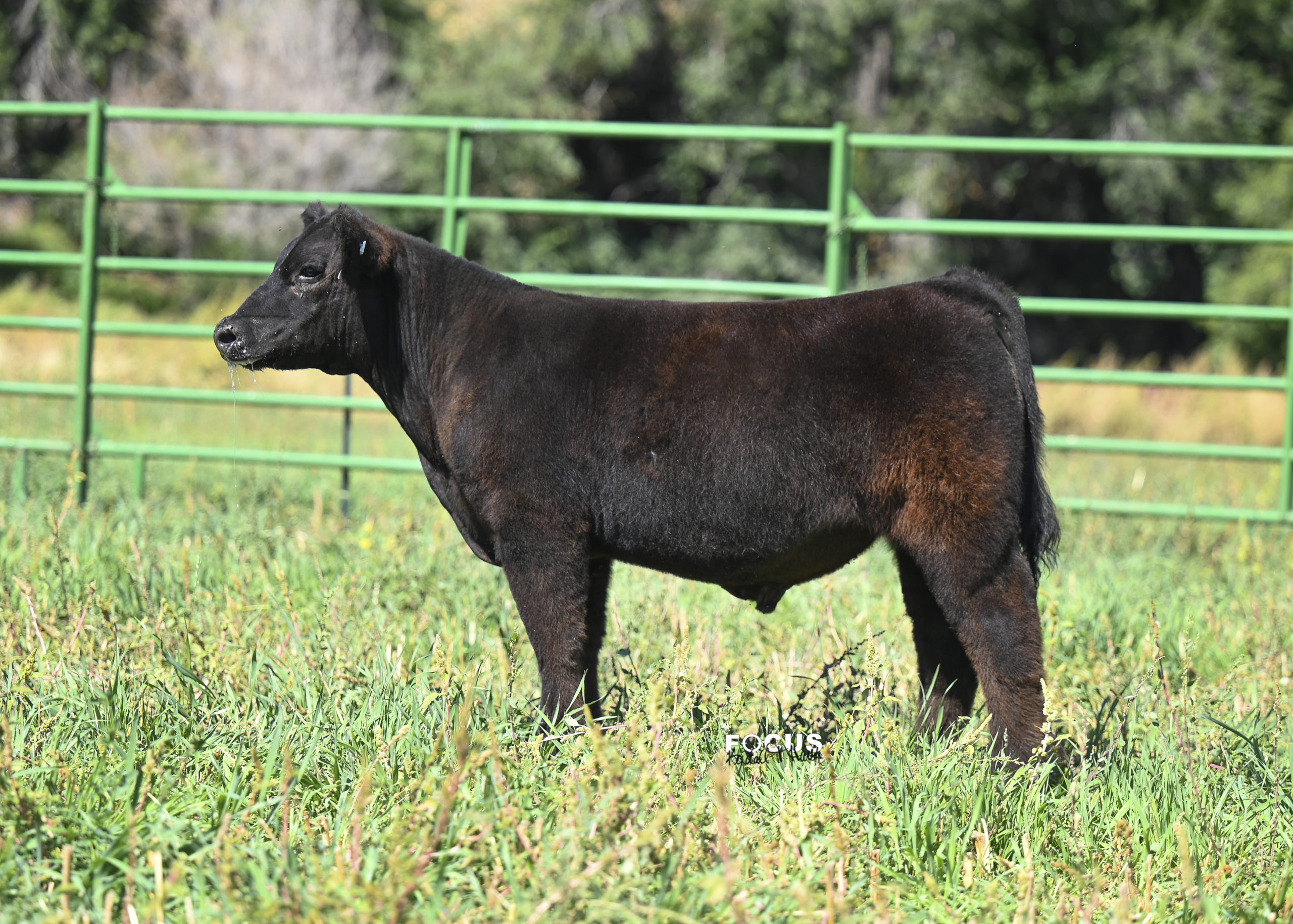 Tag 10 – Crossbred Steer
3/16/21
Here I Am: Werewolf x Kadabra
I sure like this calf. We had a full brother a couple of years ago that kicked up a lot of dust in Texas and had a good day at the end in San Antonio. His pictures are on our website. This one is probably better. He is, if for no other reason, easier to be around and is certainly better haired. I think this one has massive potential. Punishing Panda was good but mean as heck. This one is better bodied, bigger haired, and just as stout. Most days he's pretty pleasant.