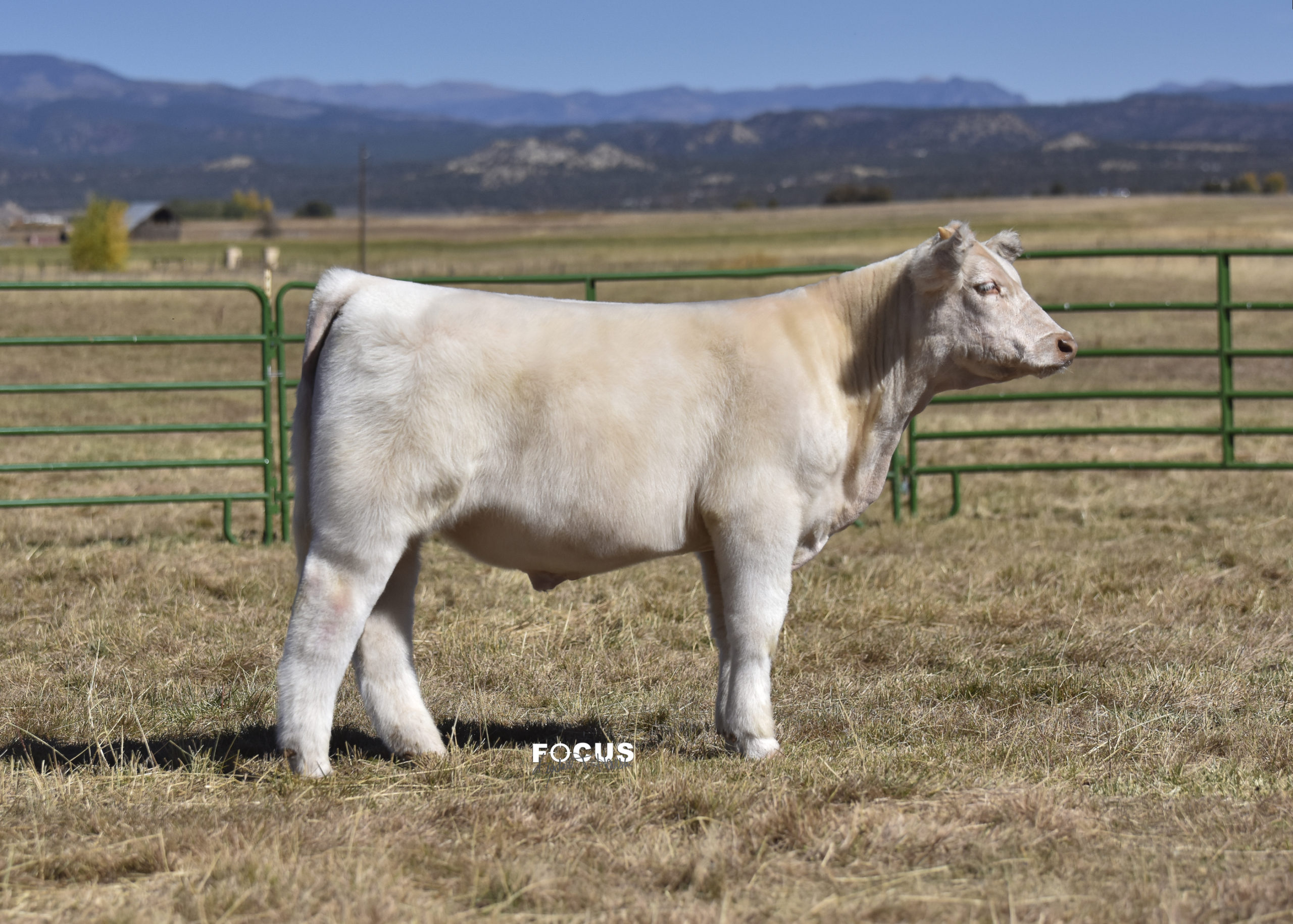 Tag 7 – Crossbred Steer
4/3/20
Starburst: Friction x Outrageous
We had good luck selling white, red eared shorthorn cattle the year. This is the youngest of the white ones so he's on the second sale. Really high quality shorthorn marked steer that will classify anywhere. He is square, sound, and good haired. He is a first year family friendly calf. Will be surgically dehorned before the sale.