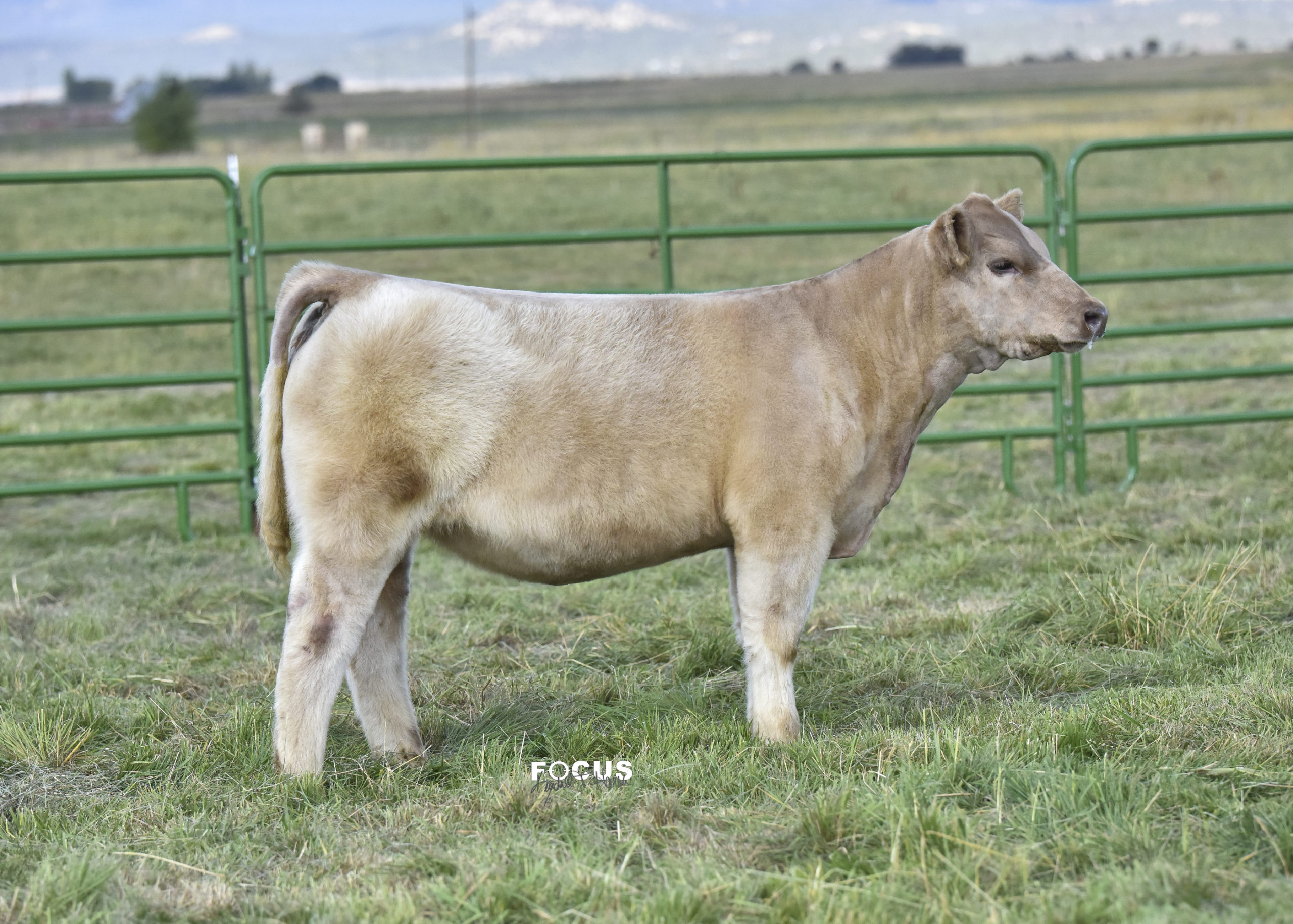 Tag 27 – Crossbred Heifer
3/1/20
Here I Am: Yellow Jacket x Commercial Char. Cow
Stout made, big hipped market heifer out of the productive Here I Am 123 flush. She is super sound and yet very massive and shapely with outstanding hair. She is big and mature enough to give the steers a run and will be as stout as any school cafeteria worker you will find.