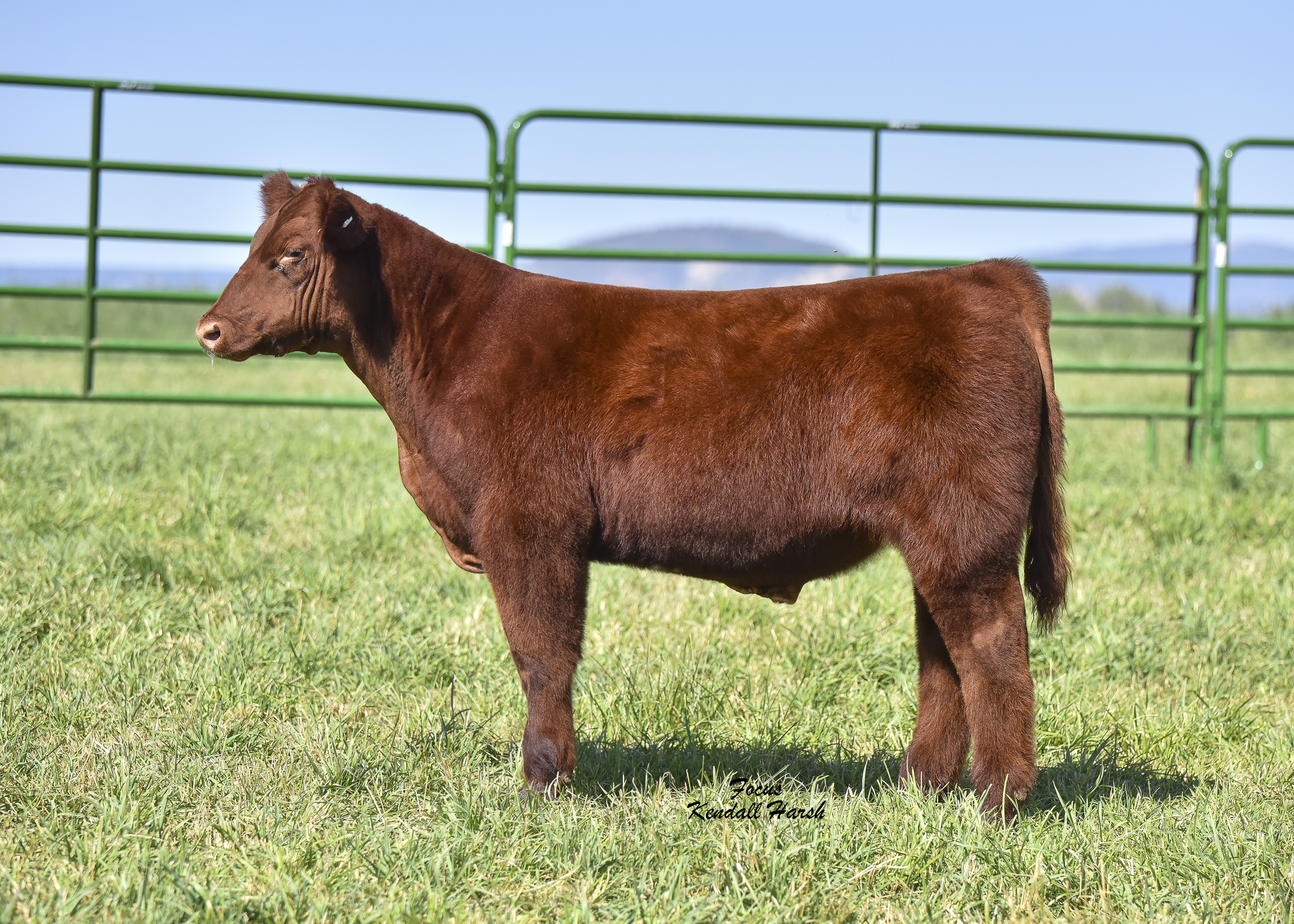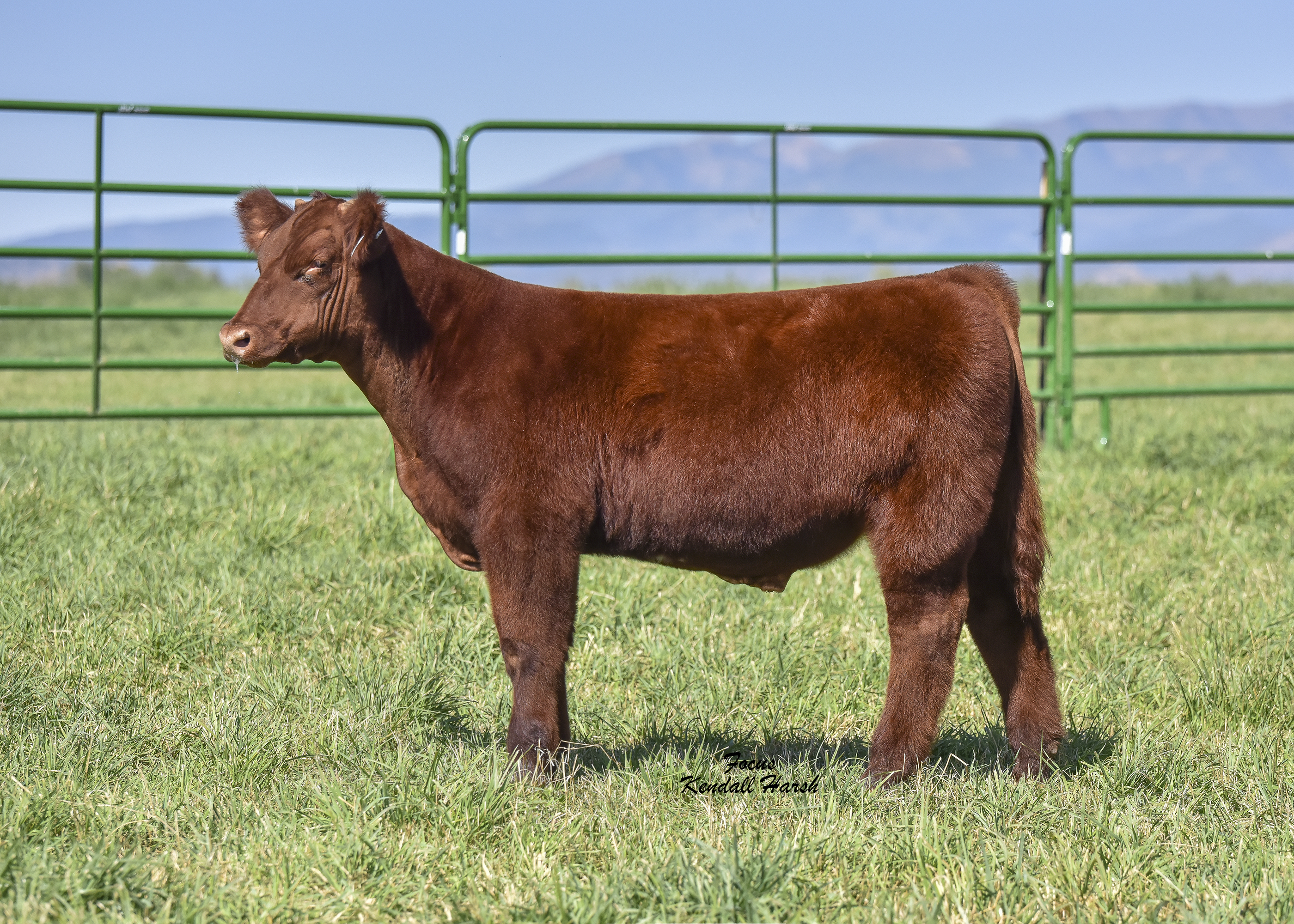 Tag 6 – Shorthorn-Eligible Steer
3/15/19
Starburst: Double Vision x Outrageous
Unfortunately, this one wasn't blessed with his siblings roan hair coat. Massively big footed, sound structured steer that is a flush mate to a calf that was Champion Shorthorn at Hoosier Beef Congress and Reserve Shorthorn at Indiana State Fair. Also the popular high seller last year that we have gotten good reports from Texas on. This is the soundest structured, stoutest boned, and best haired calf of the litter.
Will be surgically dehorned before sale.