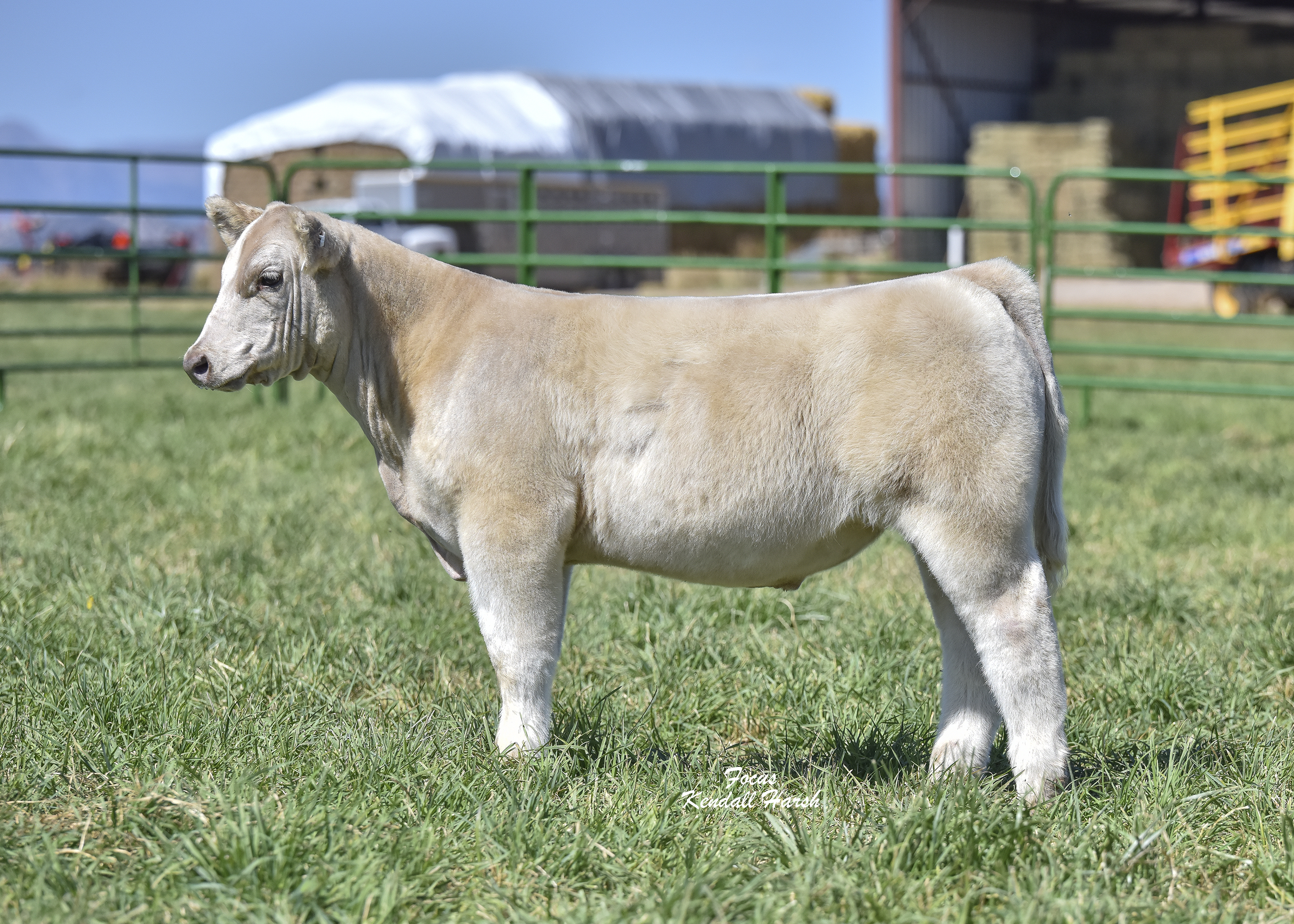 Tag 5 – Cross Bred Steer
4/3/19
Here I Am: Yellow Jacket x Char
Hold over for later state fair. A steer that was raised on a young recip that didn't fair well with last year's drought and the big winter. He has changed more than any since weaning. A huge hippped, really stout pinned calf that is freak fronted, sound footed, and great haired. Several maternal brothers have found success. This one has more big time pieces than any of his brothers. Just add feed and work.