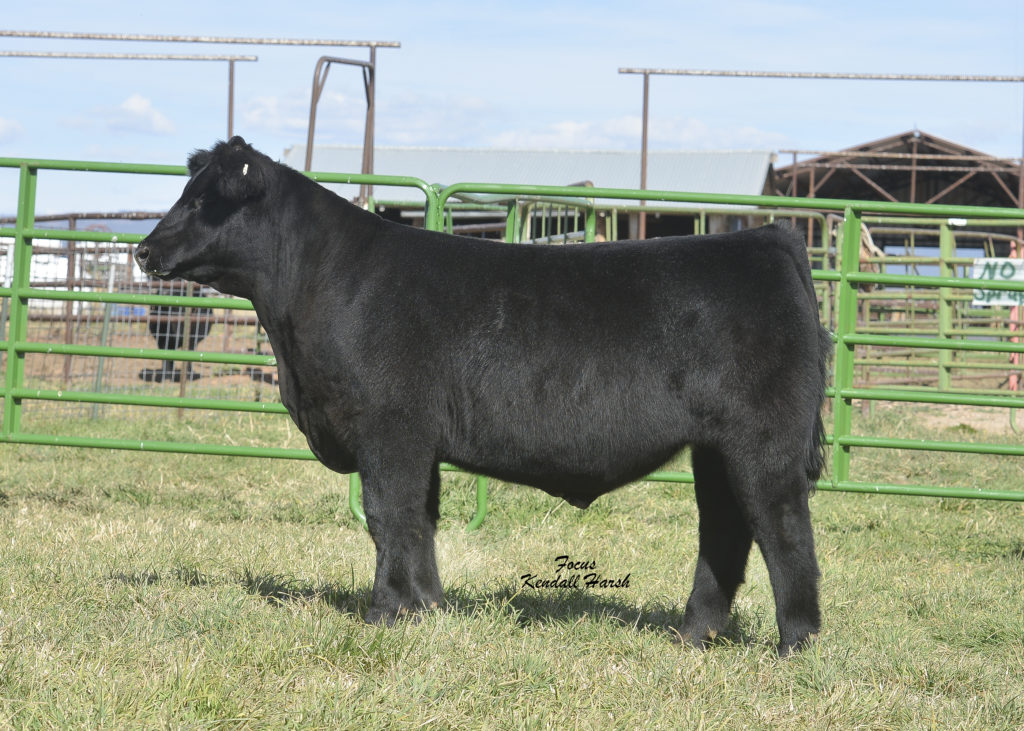 Tag 127 – Cross Bred Steer
3/29/2016
Blockbuster: Missing Link x Outrageous
A really good built, soft made steer that is perfectly sound structured. He is very gentle and should be great for even the most timid young person. Big, burly and he will feed good for an early show. His neck comes straight out of the top of his shoulder.