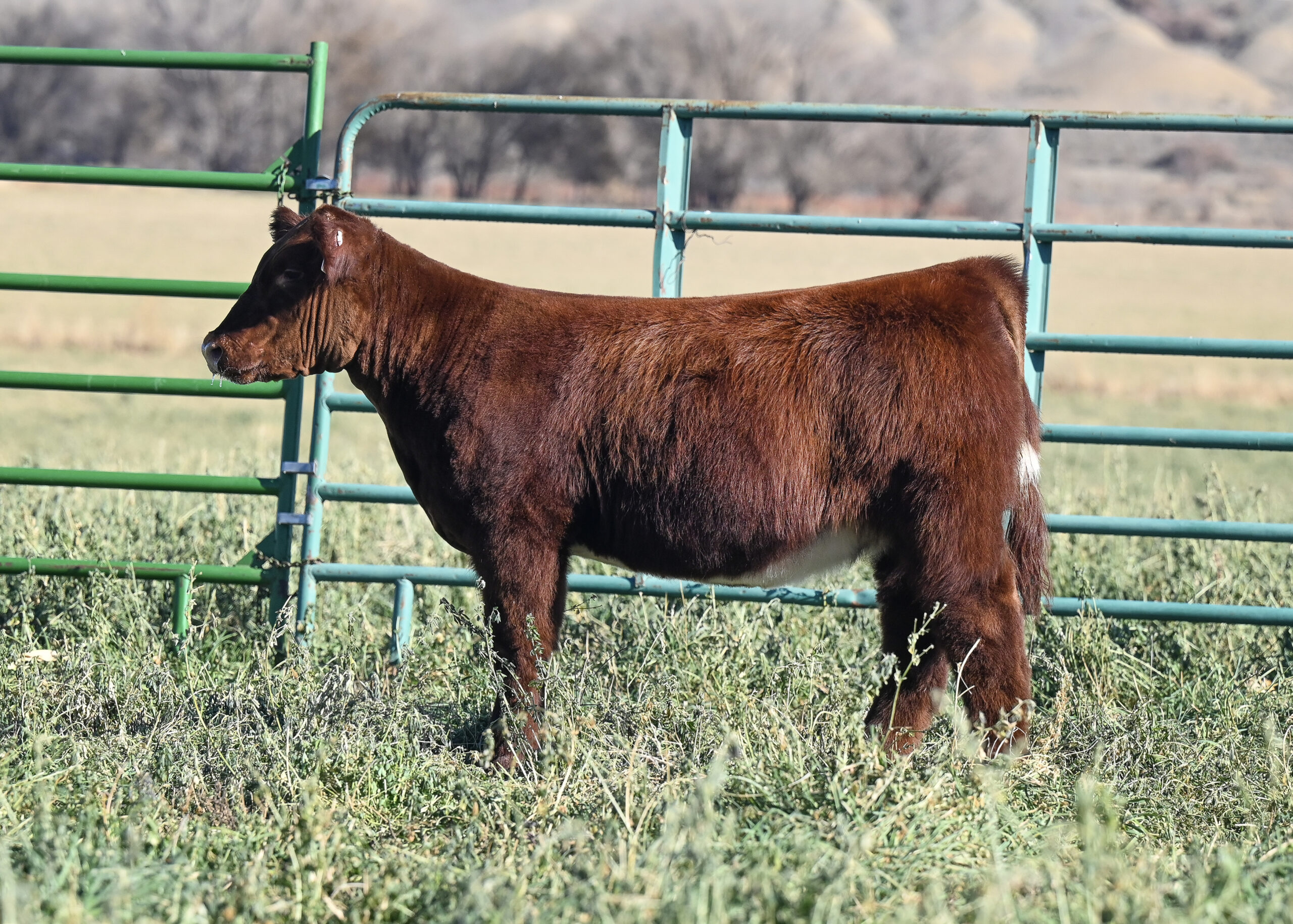 Tag 13 – Crossbred Heifer
2/24/22
Perfection: Starburst x Double Vision
PB Shorthorn with all the goods. This Chick is good and like most with red hair, she is a little fiesty and strong-willed. The extreme freak neck, square, and stout – wait did you just see stout and PB shorthorn in the same paragraph? That is not a real thing, is it?