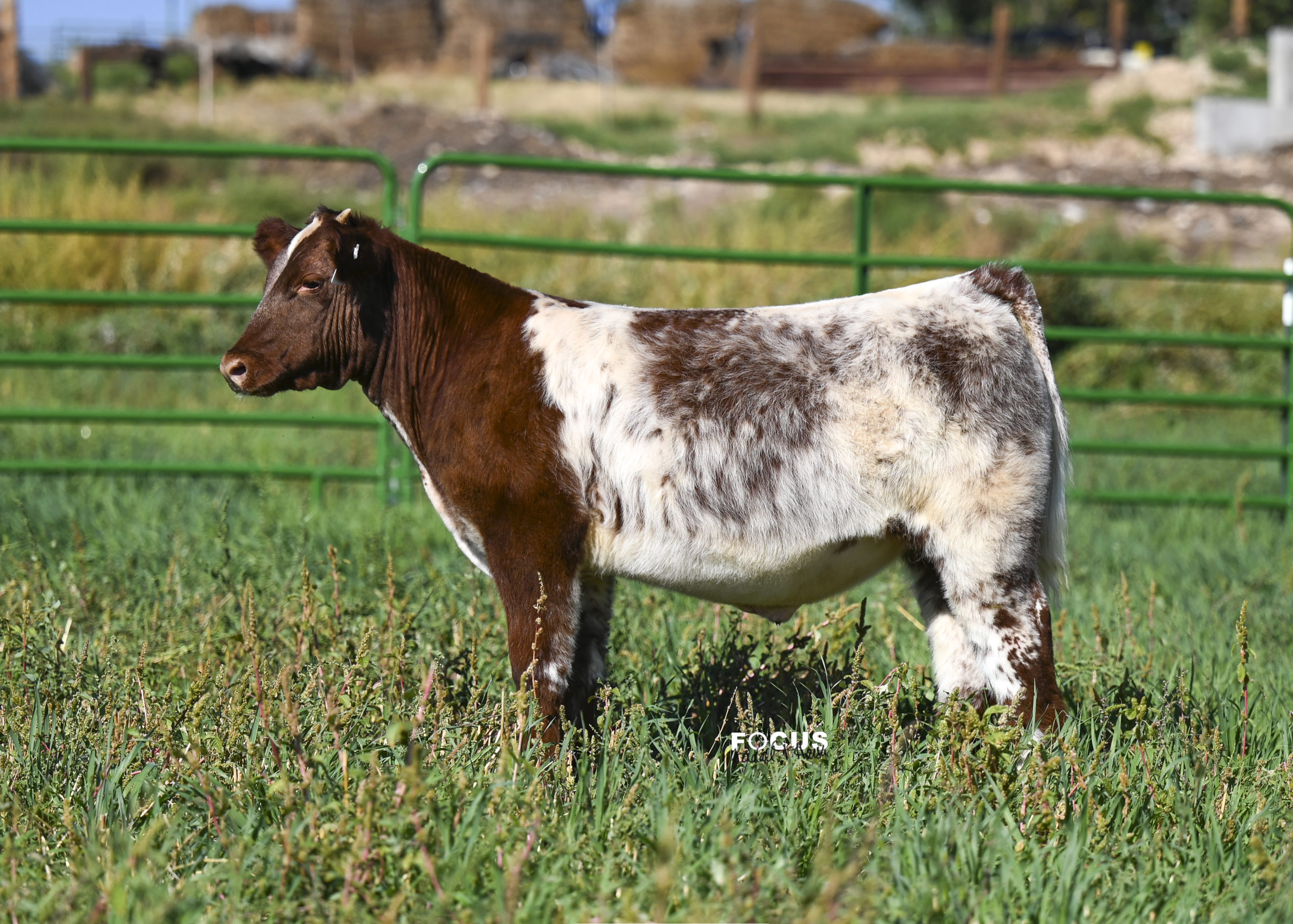 Tag 7 – Crossbred Steer
3/3/21
Perfection: Starburst x Double Vision x Outrageous
Here is the 2021 shorthorn. We have never had a pile of these, nor would I want to feed a bunch of shorthorn cows but the ones I have are good. Out of a second calver who is a full sib to so many good shorty steers from here. I tip my hat to the Farrer crew for working to keep this breed alive and viable on the steer side. Tom, even though you are a little of a "mad scientist", when these work, they REALLY work!