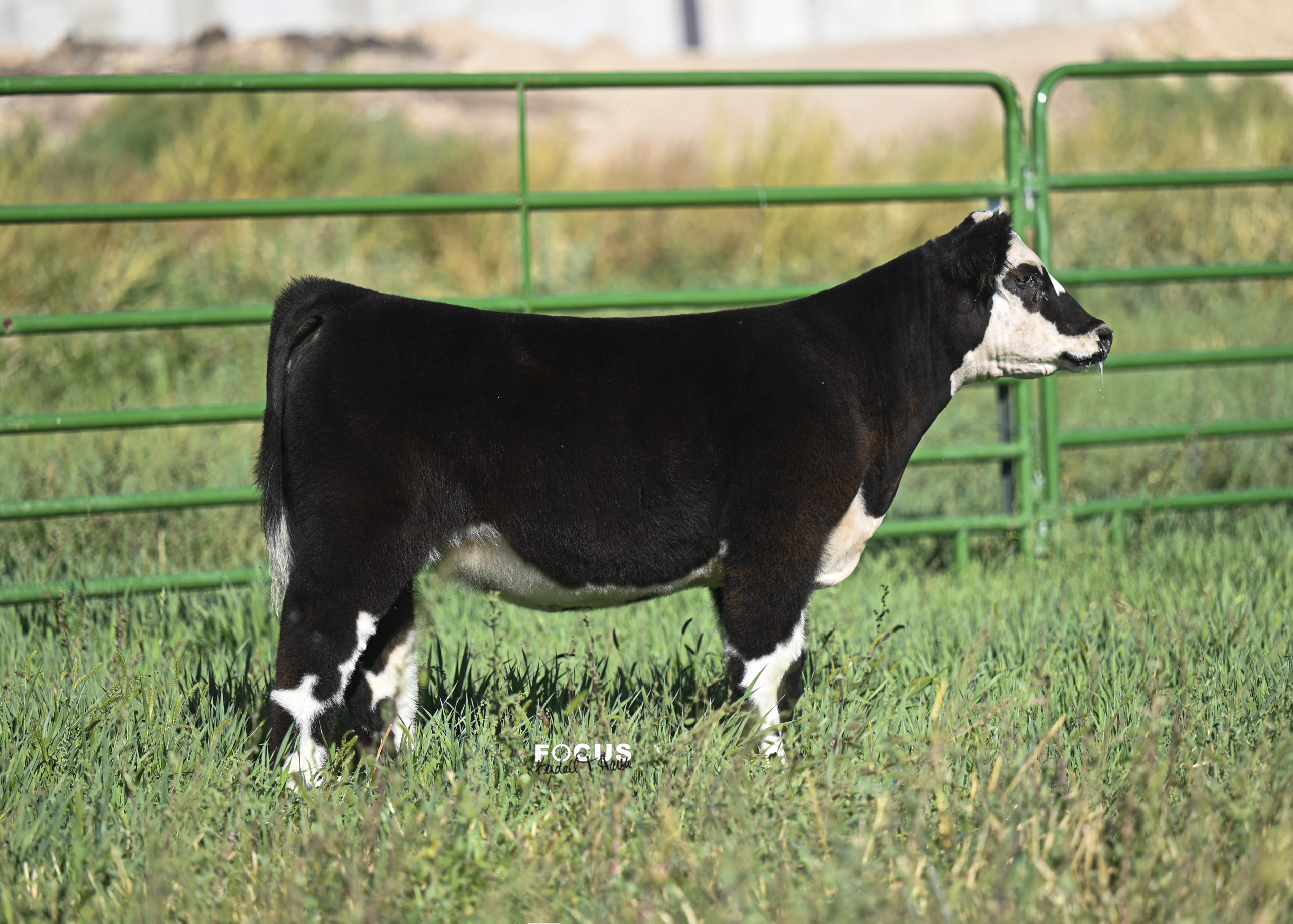 Tag 30 – Crossbred Heifer
4/2/21
Here I am: Amen x Chill Factor
This is a striking painted up slice of heifer heaven here. She is good built, has presence, look, and still has a ton of power and mass. Cool colored and as hairy as they come. Better gobble this one up.