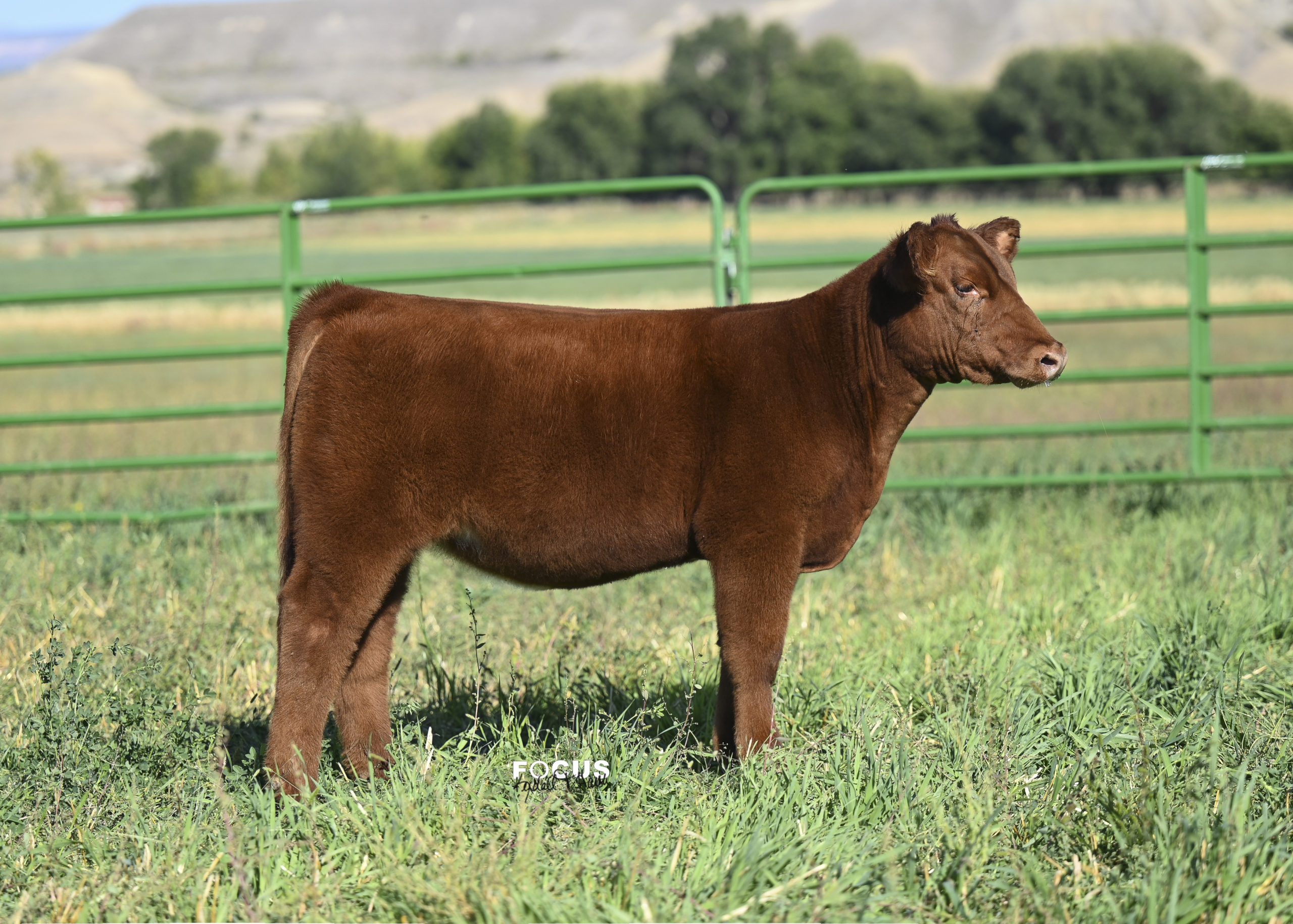 Tag 28 – Crossbred Heifer
3/31/21
Heroes and Legends: Yellow Jacket x All About You x Ice Pick
This cute little red head is built awesome. She is good legged and has a really good middle body shape for a younger one. She is feminine and angular up front and still has some substance. Natural calf out of my good 3324 donor.