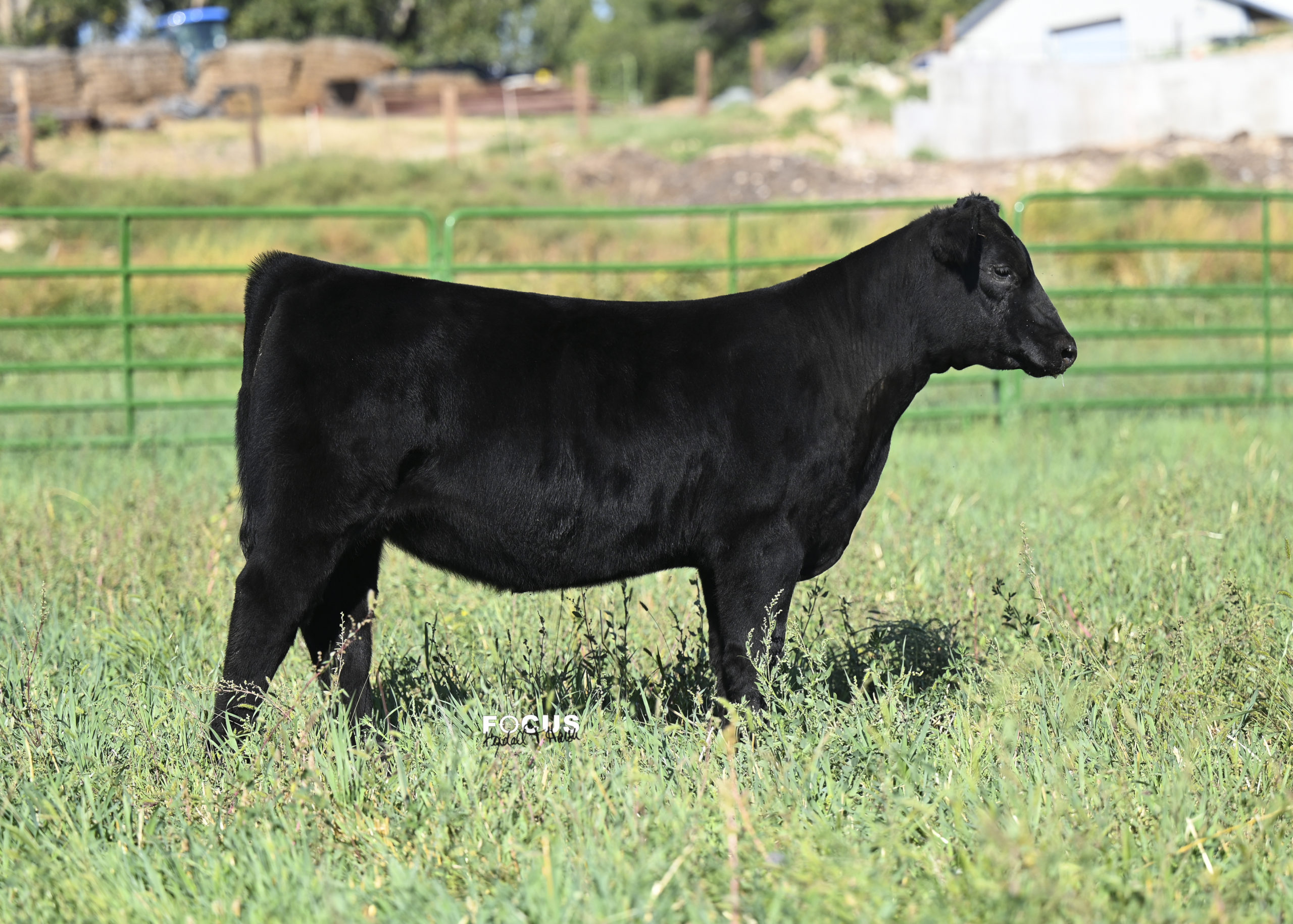 Tag 27 – Crossbred Heifer
4/1/21
Colburn Primo: Marriott of WR Bar 8055 x Lone Cone Blackcap 119
A little different deal here. A purebred angus heifer who is out of an old cow we bought for our kids. The heifer is good footed, sound, and flexible as you will find. She has a cool build and super easy to look at. Good fronted, really swoopy, and cowy in her middle body. We can get papers on her if you need them.