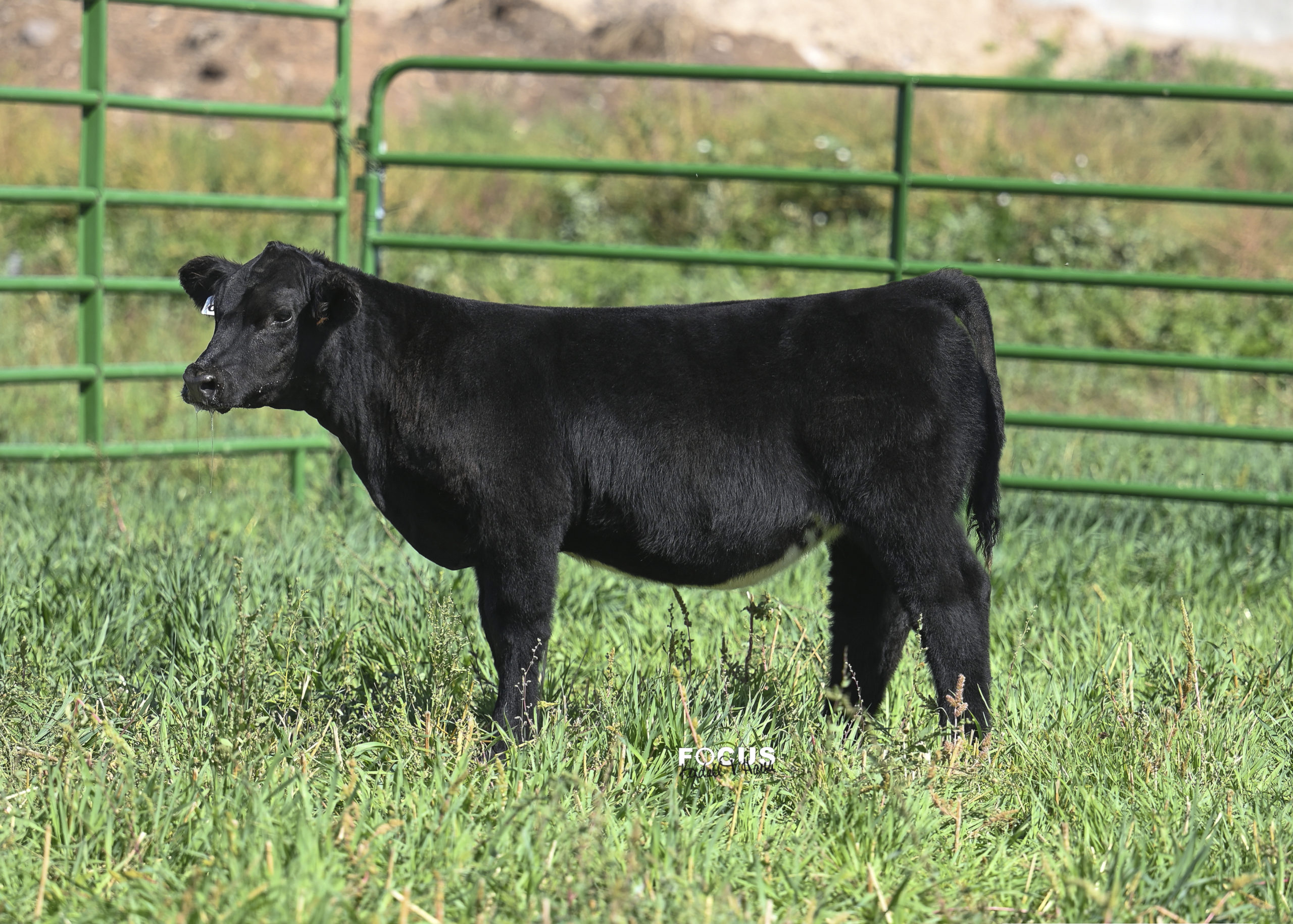 Tag 26 – Crossbred Heifer
3/24/21
Here I Am: Dream On x Throttle
This more moderate, white footed heifer is a full sibling to the market heifer that Brock showed a couple years ago and one that went to Iowa last year that had huge potential but we lost touch with. The one Brock showed was a stud. This one is sound, flexible, and good bodied. Nice heifer that was not into the picture pen experience.