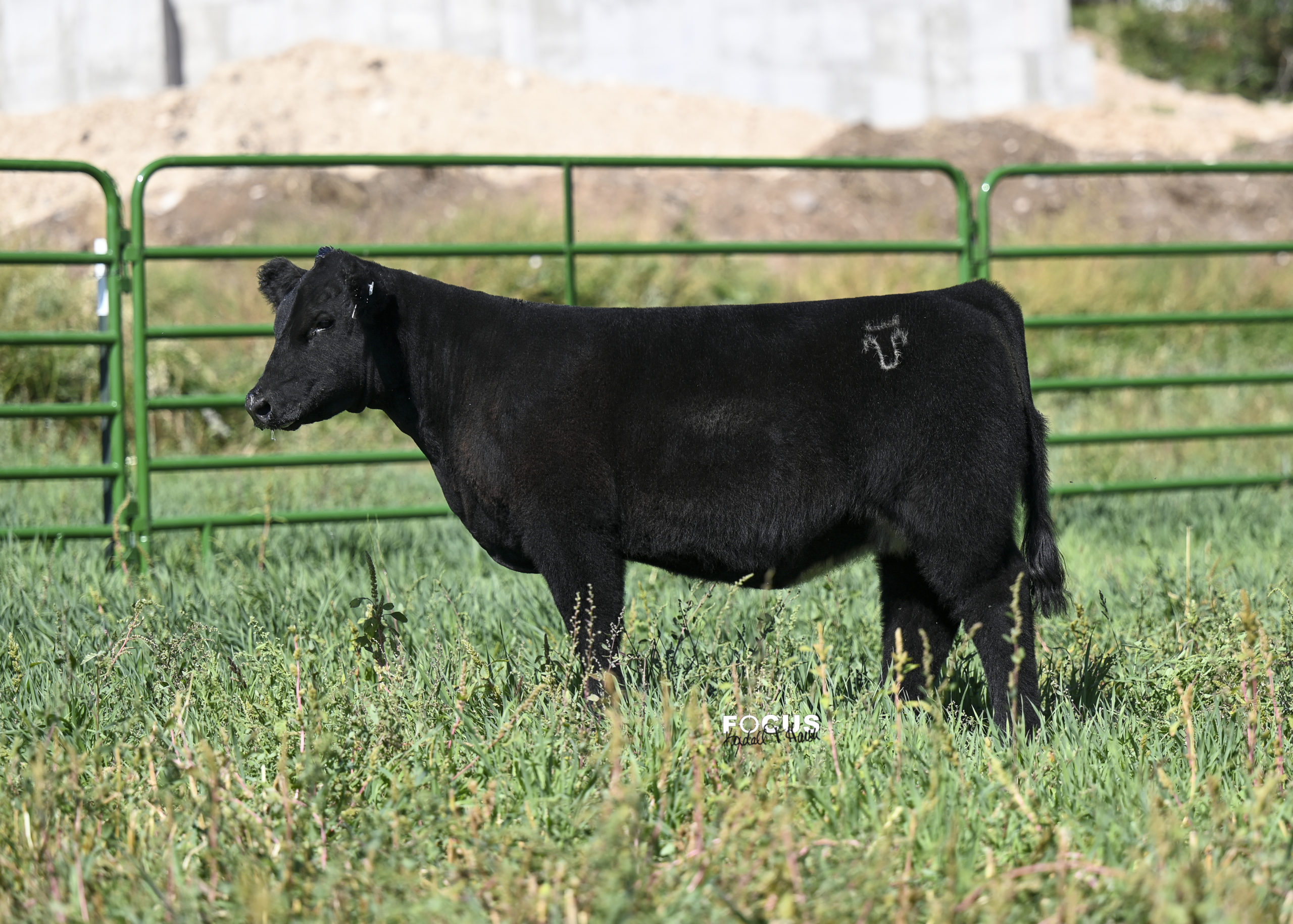 Tag 24 – Crossbred Heifer
2/13/21
No Guts No Glory: Hard Core x Heatseeker x Hero (Angus)
Found this one at my neighbors, the Caswell's, and she is really good. Soft, big middle, square, sound, and furry. She is TH free by pedigree. I think she'll make a good show heifer and these NGNG females might just end up making cows.