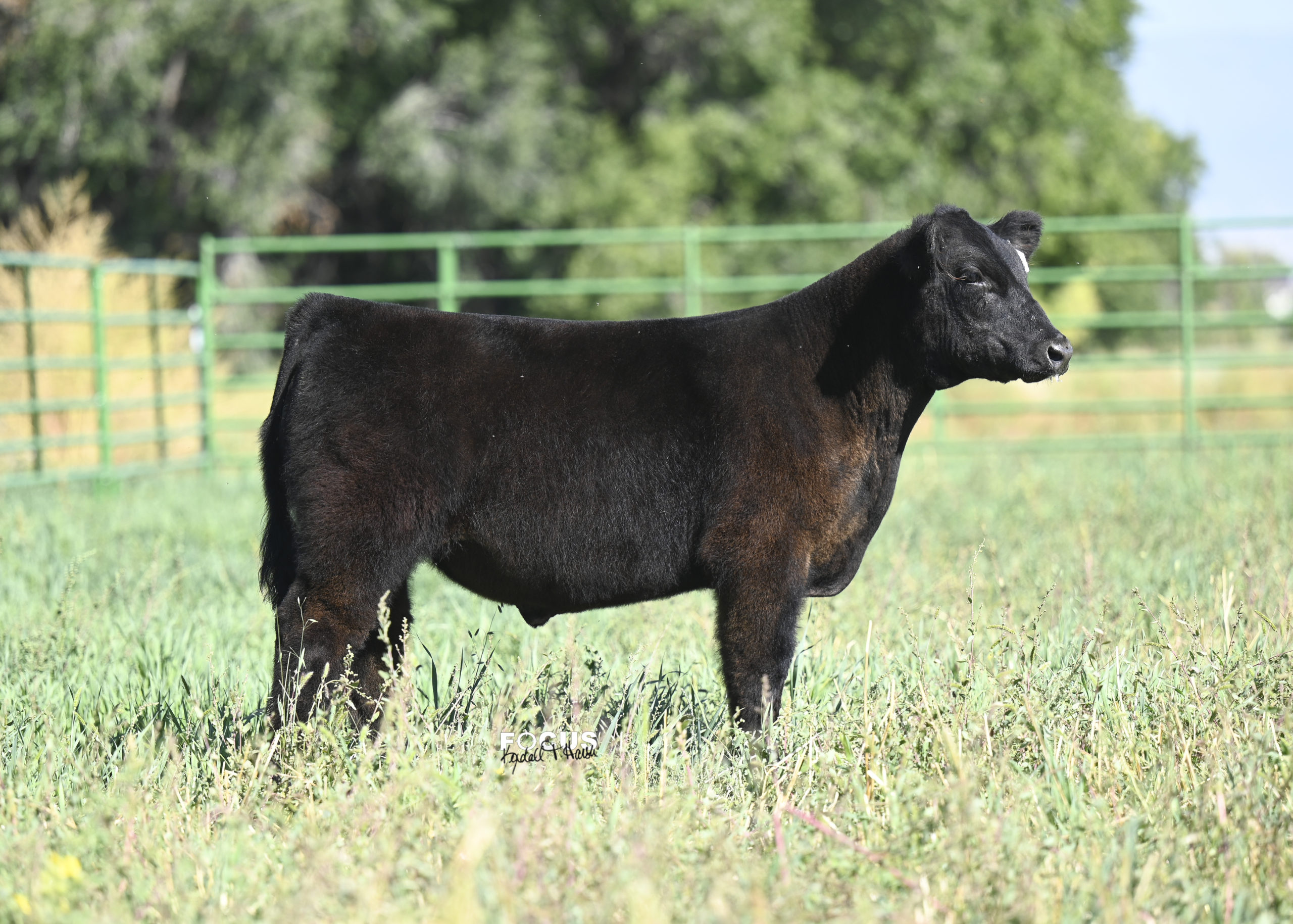 Tag 23 – Crossbred Steer
3/10/21
Here I Am: Maternal Perfection
Really good built calf that I should have way up in the order. He is square, sound, good looking, and should be good haired. If I was smart enough to count and not lose track, he would be way up in the sale. He will feed well, I think. Has a little bump in his chin and had a small lump, but it is resolved I think. He should get better but it is noticeable.