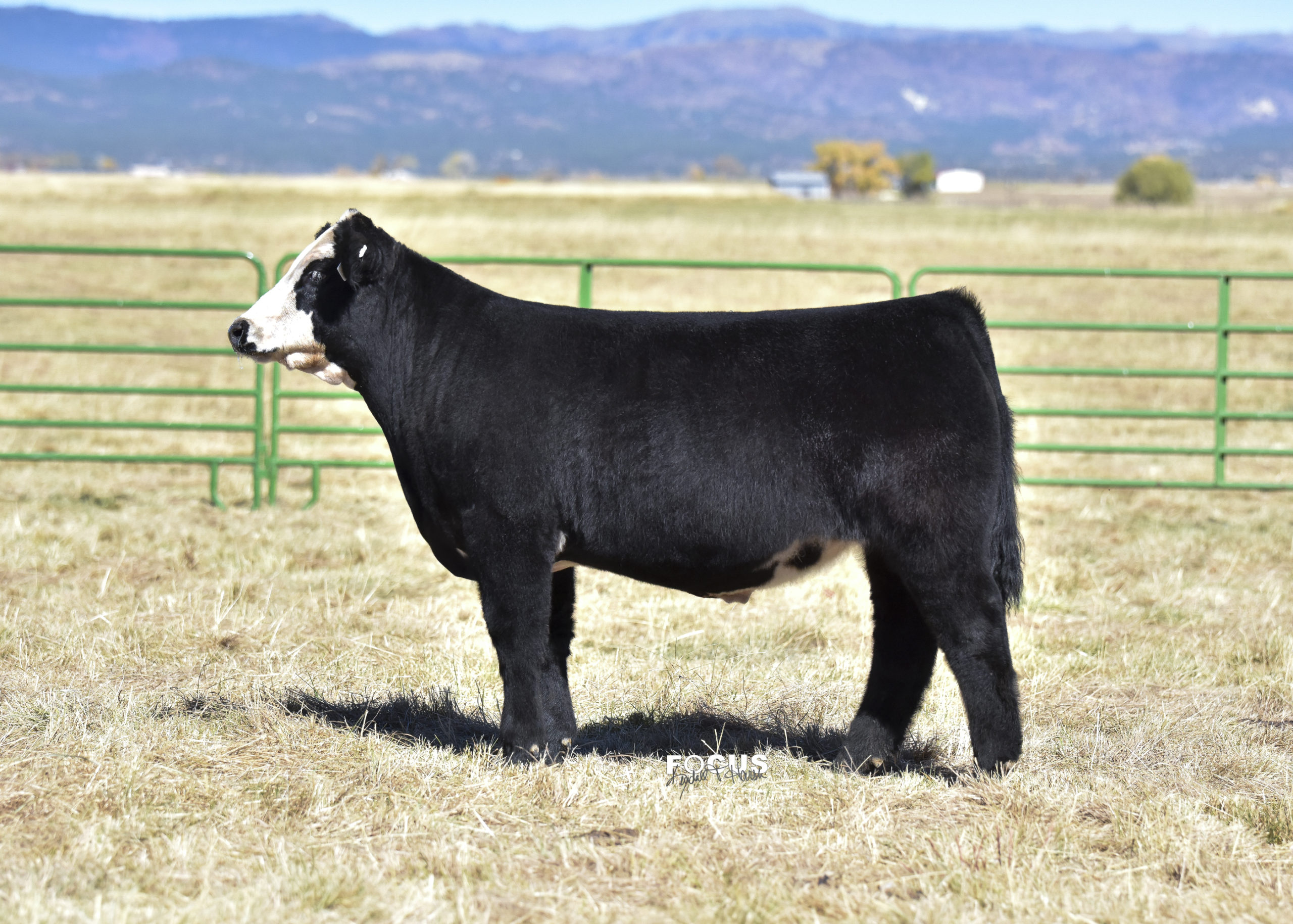 Tag 9 – Crossbred Steer
3/21/20
King Cobra: OCC Line Bred x Yardley Bouncer
A really solid baldie steer that has a lot of upside. I guess that's what "breeding for the look" will get you. I always like baldie cattle and this is a good one. Very proportionate, good in his center body, sound, and functional at the ground and in his lower joints.