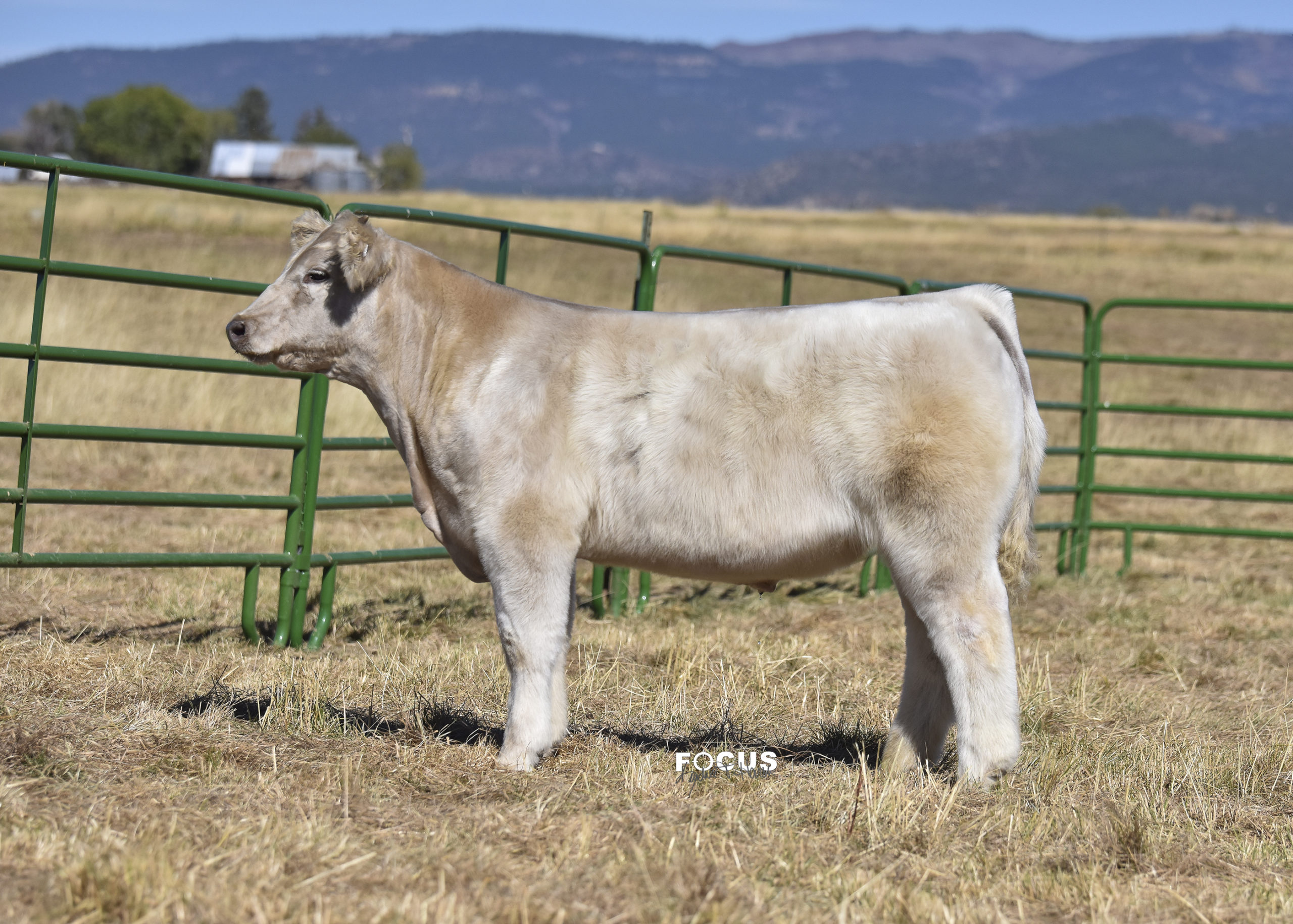 Tag 2 – Crossbred Steer
3/6/20
Here I Am: Yellow Jacket x Commercial Char
I have received comments in past years that I don't put big mature cattle on this second sale, as a result I have 3 big stout heavy steers as lots 1, 2, 3 on this sale. A Here I Am out of my 123 cow that checks a lot of boxes, four flush mates averaged $3750 on our first sale. This one is probably the best haired of the litter, great big hipped, and good structured. These cattle are really stout, and as time goes on this one will follow that path. Will be an easy one to feed for July or August! Will be surgically dehorned before the sale.