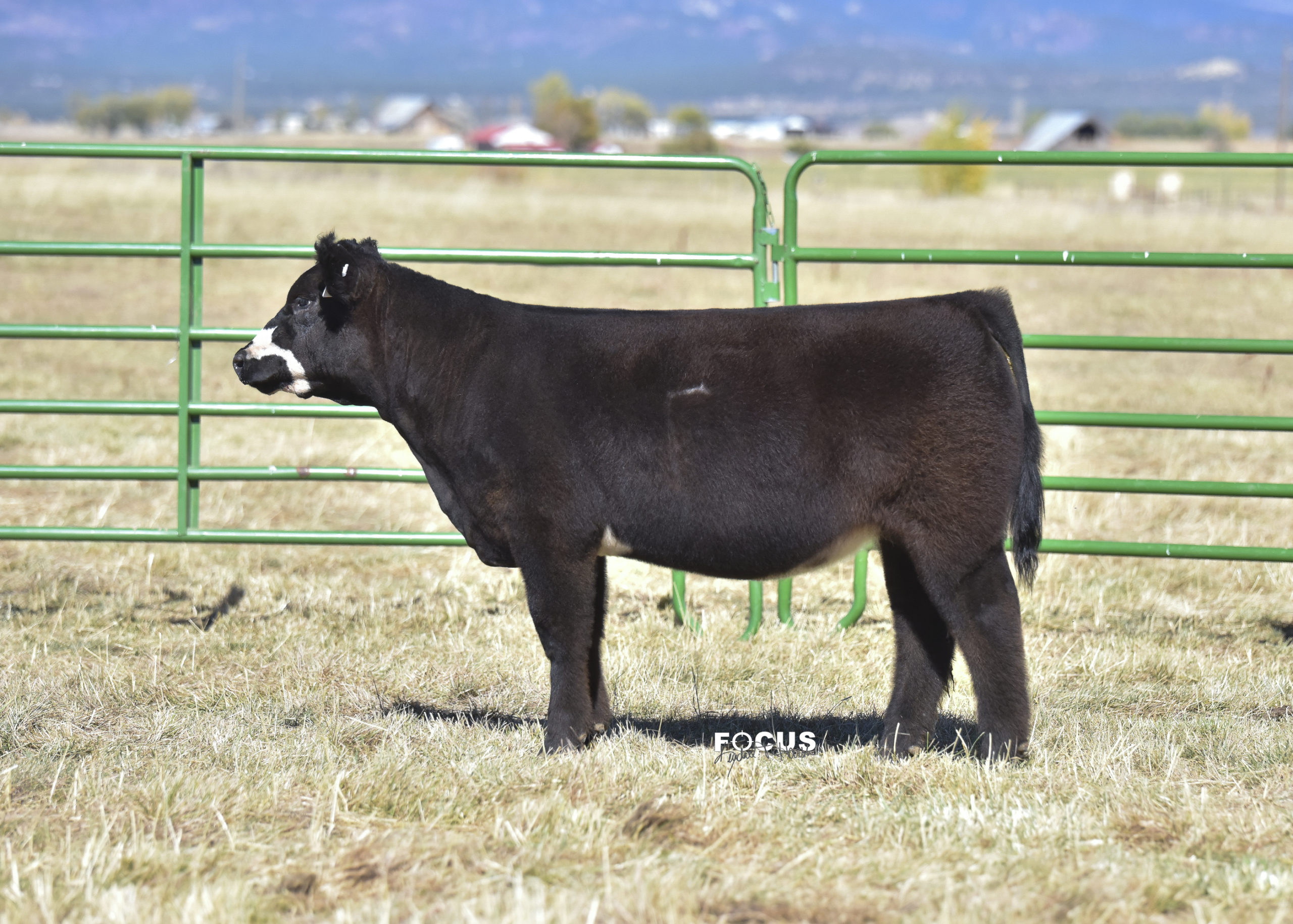 Tag 12 – Crossbred Heifer
3/16/20
Fair and Square: "Bubbles" x Yardley Simmi Angus
Really cool brockle faced heifer that is a classy cross one model. Sound, practical, and cowy enough to raise club calves – and stout, and powerful and big hipped enough to be a market heifer. Make a choice as far as how you feed and mange her. She's good either way! Will be surgically dehorned before the sale.