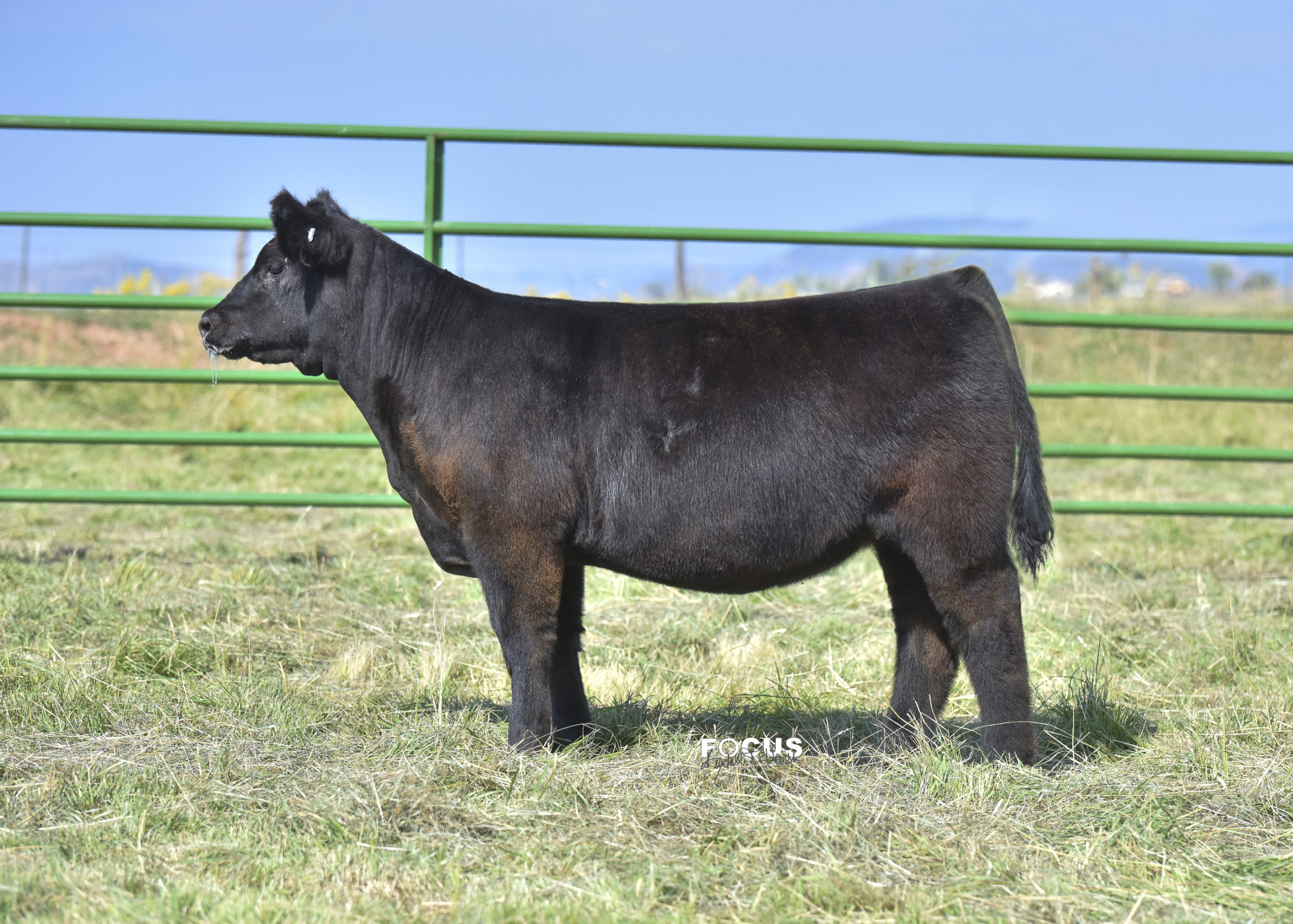 Tag 31 – Crossbred Heifer
3/6/20
Here I Am: Merlin x Outer Limits
The last pair of flush mate heifers are full sibs to the lot 2 steer. The boys call the cow Marilyn Monroe even though she is black, stout, and chubby; doesn't make much sense. The cow is built more like Serena Williams than Marilyn for sure. This is the squarer, smoother built option of the pair. She is good structured, wide centered, and practical in her build.