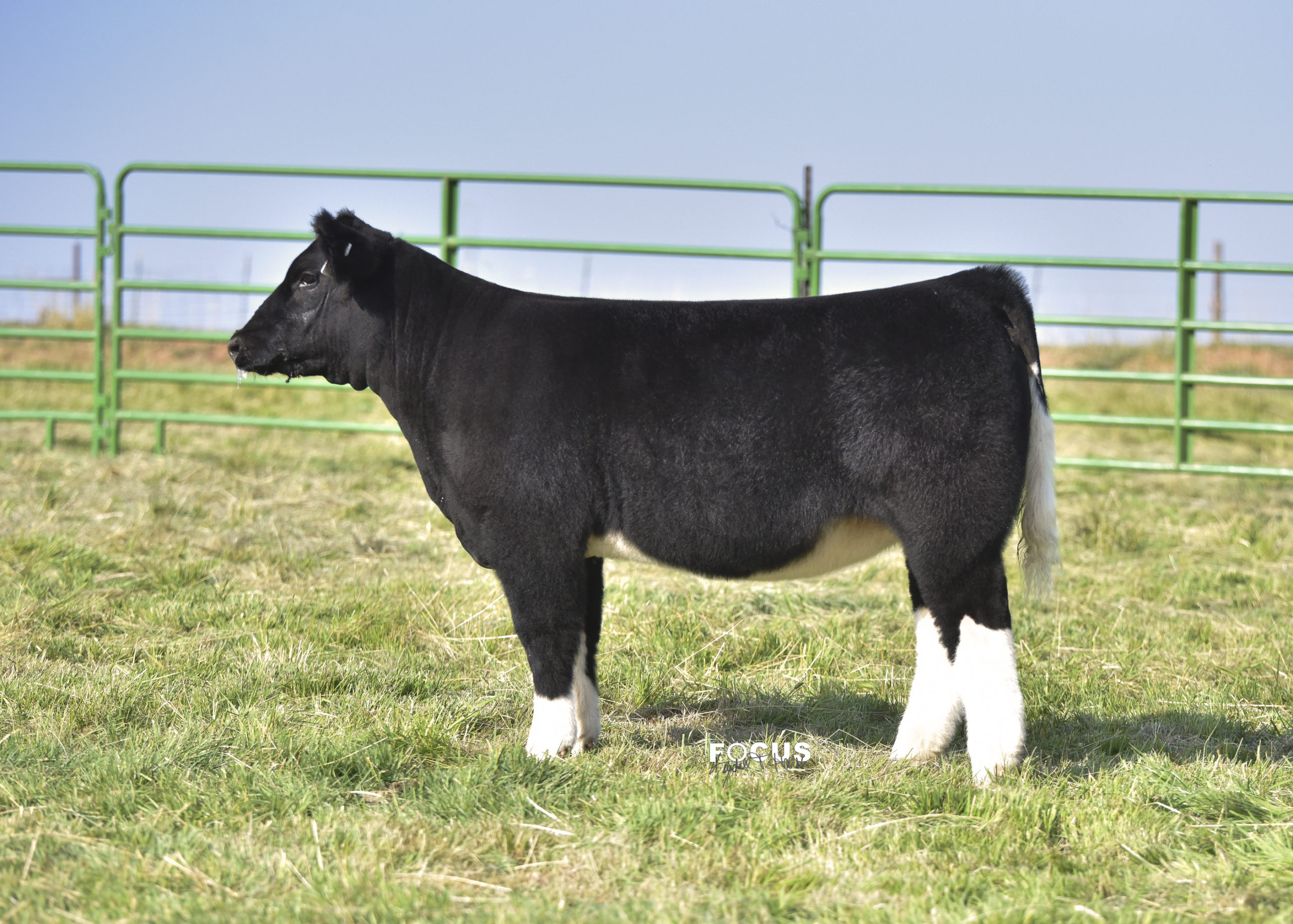 Tag 26 – Crossbred Heifer
3/4/20
Here I Am: Dream On x Meyer 734
Hello Lady! This dynamic cross over kind of heifer is a full sib to the market heifer Brock campaigned last year. If you were paying attention, the one Brock showed was second in class to Miller's Champion Market Heifer overall at Denver and she got a second and 3rd look in the steer show at Colorado State Fair after winning her class there. This one is really good! Big enough to play hard as a market heifer, cool enough to win as a breeding heifer if managed that way. She is awesomed legged and big time beautiful.