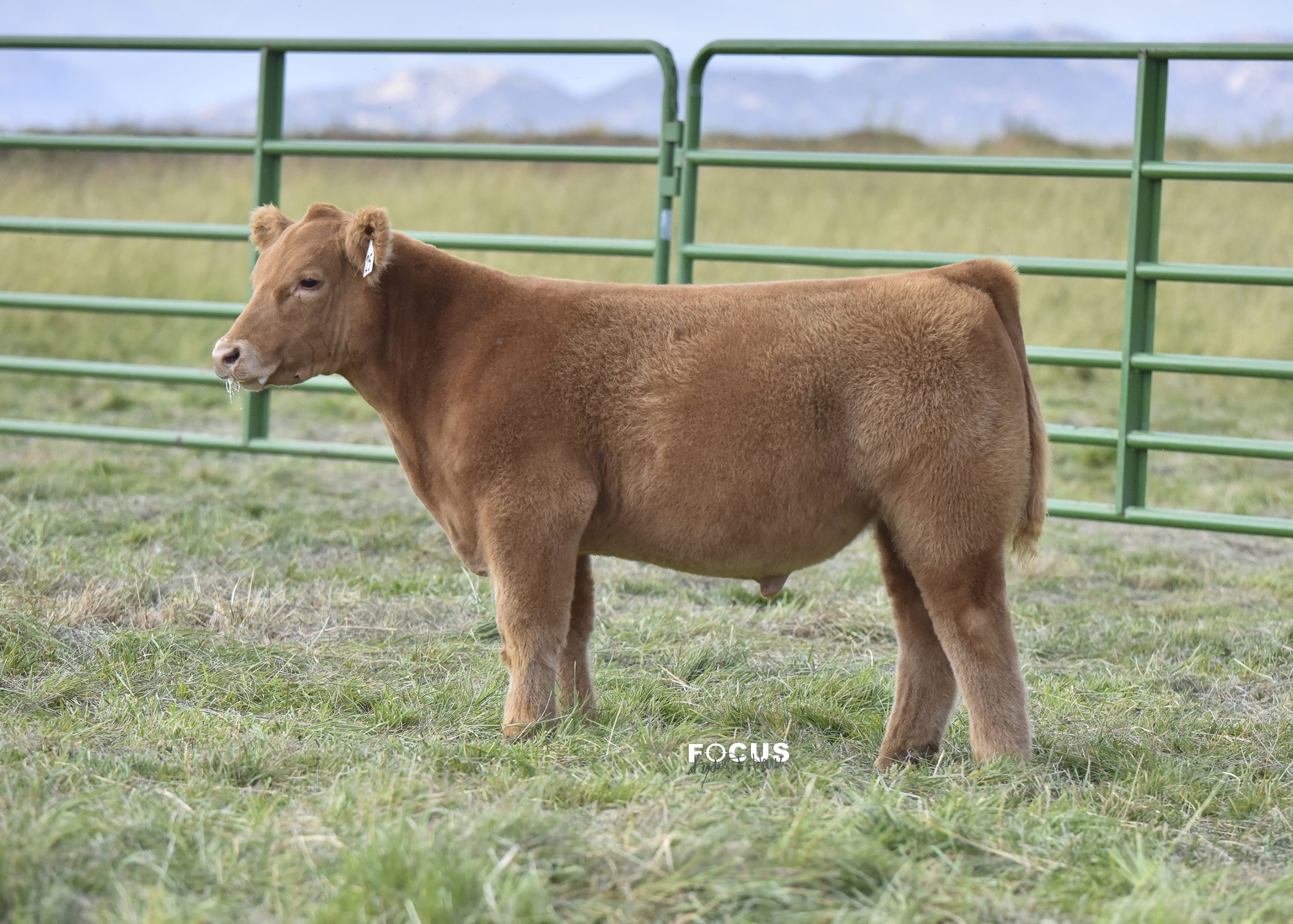 Tag 25 – Crossbred Steer
3/3/20
No Guts No Glory: Monopoly x Yahtzee
Maryann calls this little creature "Fanta". He is cool, square, and stout with great big hair. His young mother is a good Monopoly daughter out of the old 5964 cow that had an amazingly productive career here. His vision isn't 20/20 but he sees well enough to get by, after all show steers don't need to pass a driving test. I think he is a good hold over steer for Texas or Arizona. Best fit is to feed him along slowly until next winter or spring.