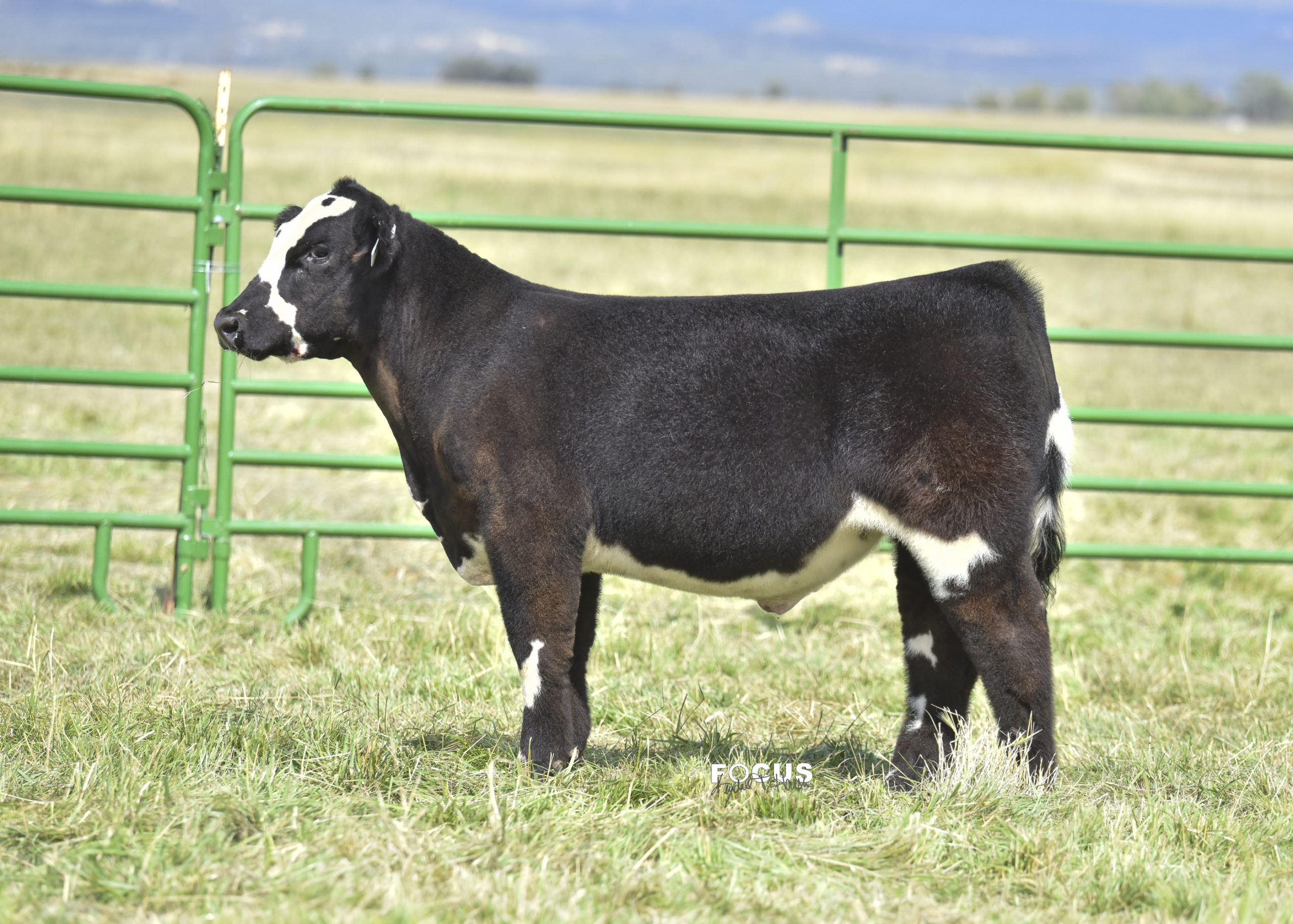 Tag 14 – Crossbred Steer
3/27/20
No Guts No Glory: Broker x Irish Whiskey
Fire up the swather again, this chromed up rascal comes from the Dowdell outfit but you don't have to hold that against him. He won't grow a huge mustache or turn into a redhead. All kidding aside, good solid steer here. He has a crazy high neck set, is big centered, thick ended, and a good set of wheels. This thing is truly unique up front, not really possible to get them any higher necked, and he might choke on an acorn. Out of a really good cow too!