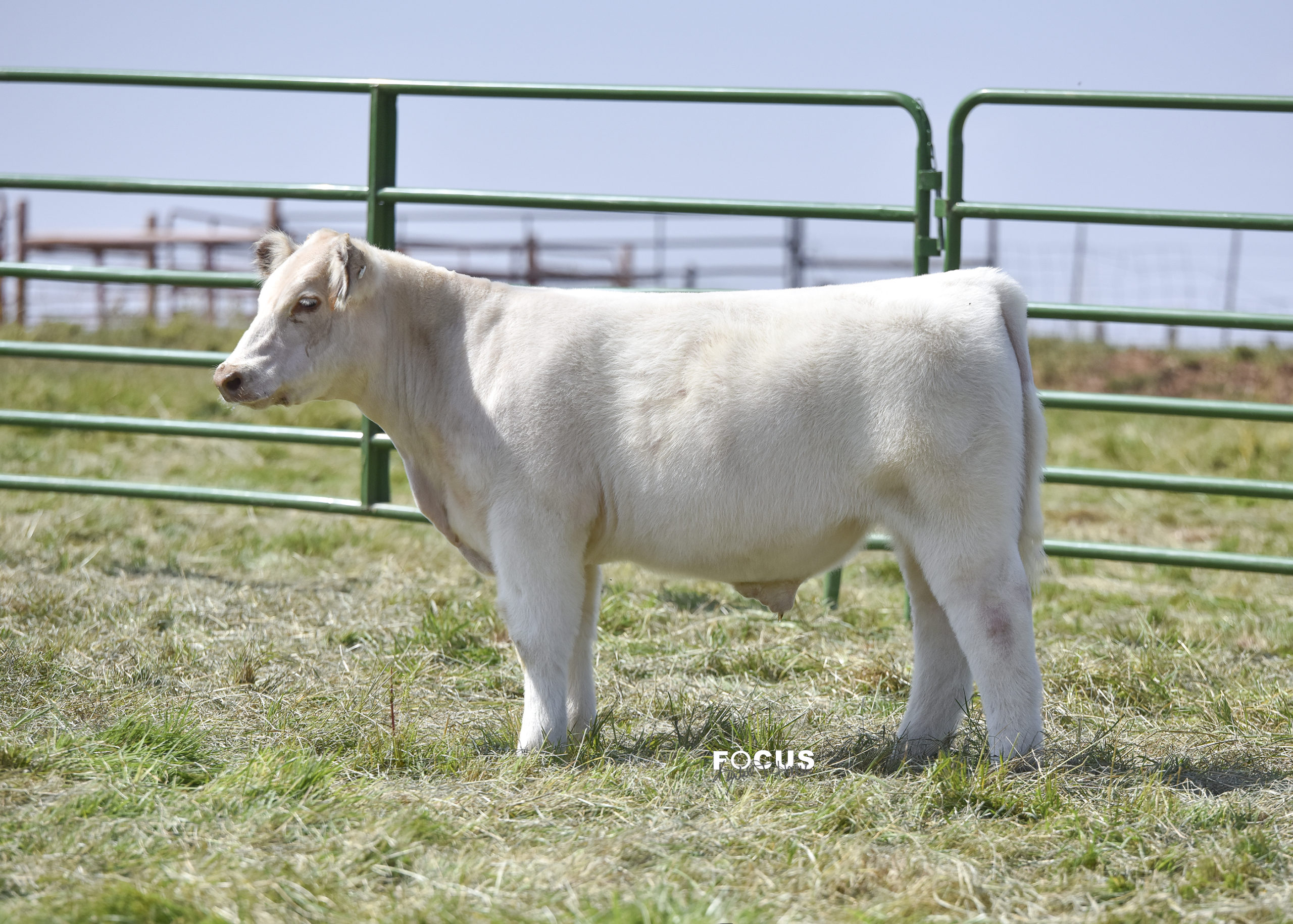 Tag 13 – Crossbred Steer
3/12/20
Starburst: Double Vision x Outrageous
Some how I was lucky enough to get two white, red eared flush mates out of one of my most proven matings I ever had here. Full sibs to the Munson's steer that was second Heavy Weight Shorthorn at Fort Worth, the steer that won the shorthorns at Hoosier Beef Congress and was Reseve Shorthorn Steer at Indiana State Fair a couple years ago, and a roan cow at Voloson's that is kicking up some dust. You fellas in New Mexico won't even have to dye his ears a weird maroon purple to get him into the shorthorn class. Good steer. Will be surgically dehorned before the sale.