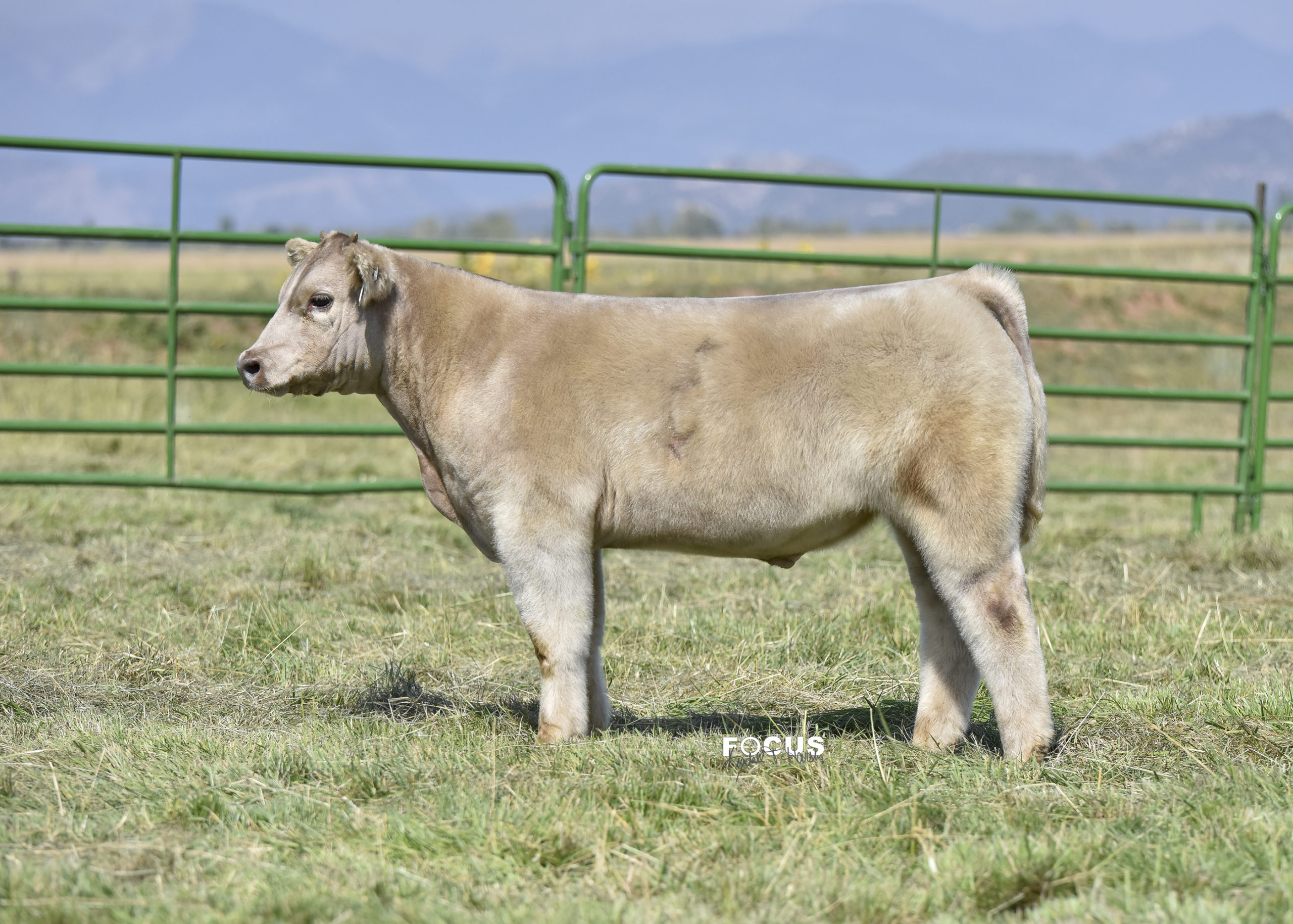 Tag 12 – Crossbred Steer
3/1/20
Here I Am: Yellow Jacket x Commercial Char. Cow
Real good smoke steer, out of 123, that is the most moderate and best haired one of the flush. If he feeds like I think he will, he will make a great fat. Just a good high quality steer. Will be surgically dehorned before the sale.