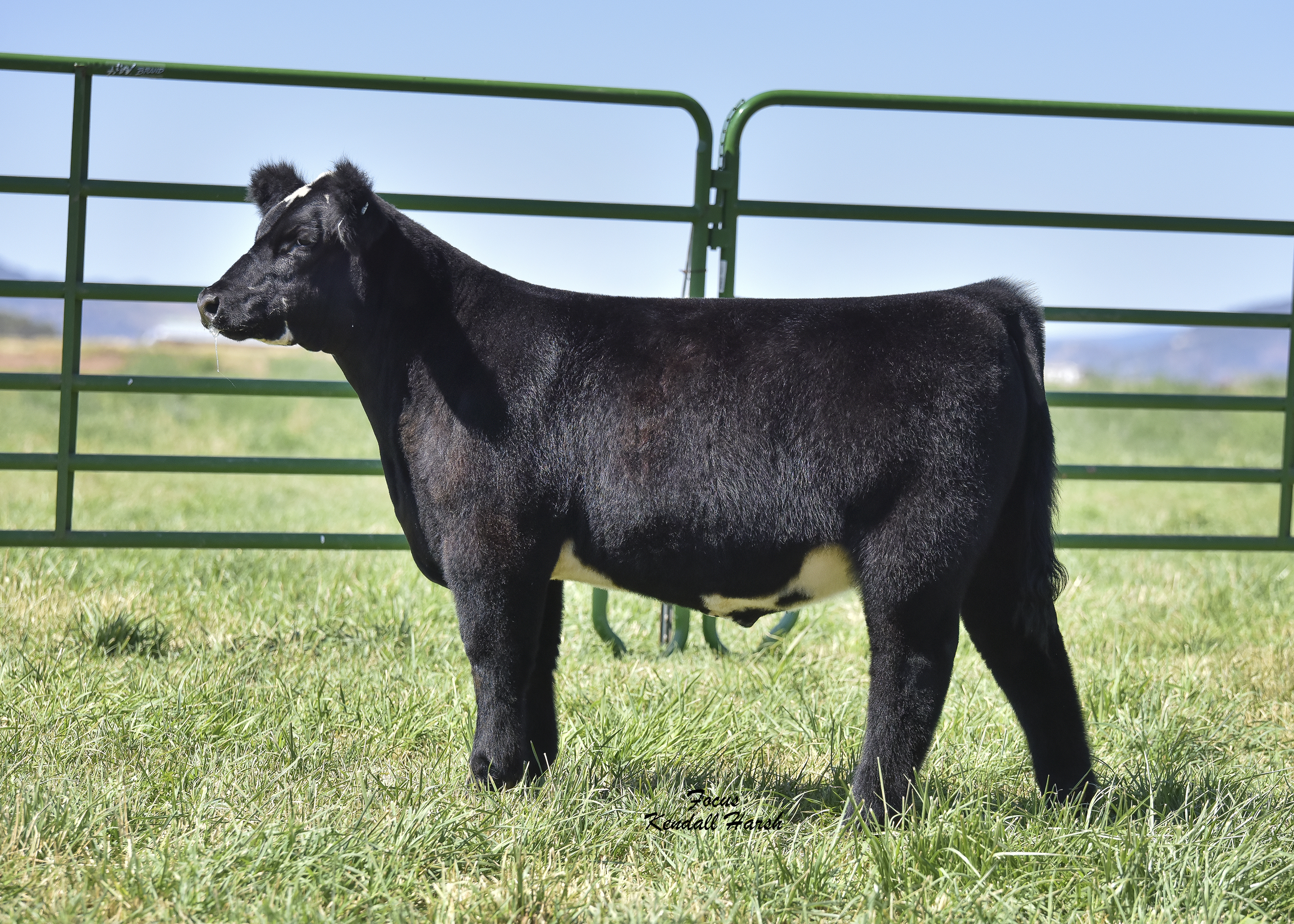 Tag 3 – ¼ Simmi-Eligible Steer
3/9/19
Getcha Some: Sim Angus
This beast has an interesting back story! I bought his mother off Yardley's fancy heifer set several years back with the intent of raising some simmi show heifers for my kids to show and me to prod at a neighbor who has some simmis. Bred her to I-80 the first go because, well, I didn't have my crap together to get some calving ease simmi something. That I-80 calf won Sublette County Fair in Wyoming. Then onto the Simmentals, 3 tries, 3 different high dollar simmi bulls, 3 big birthweight simmi bull calves that were all cut. Turns out I'm worse at raising Simmental show heifers than I was at calculus. I passed on the third try! This steer is good, watch the video and study the picture.