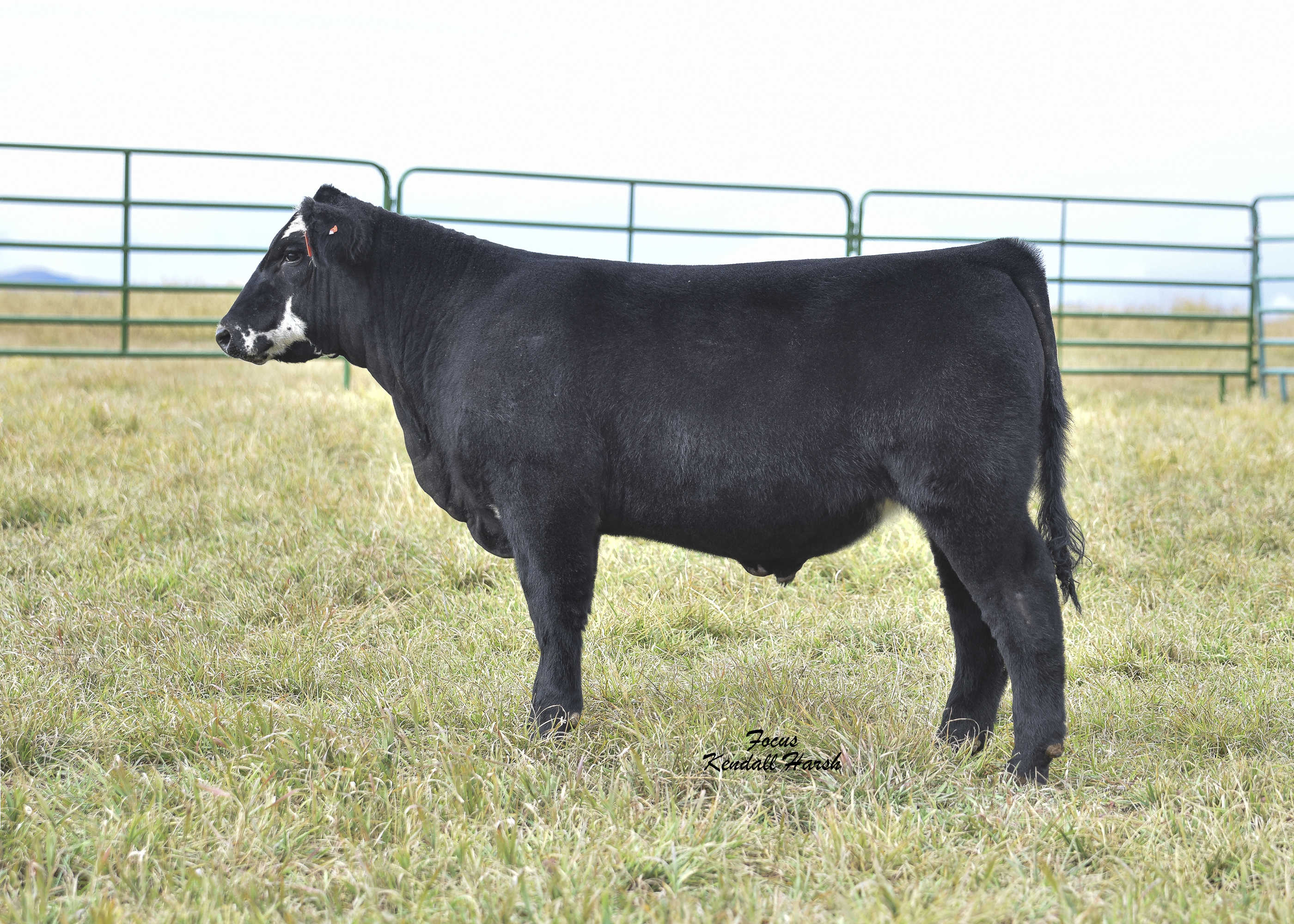 Tag 7 – Cross Bred Steer
3/10/18
Driven 80: Dr Who Son x All About You
A big, stout, brockle that will be ready early if you need one in July or early August. A good bodied, heavy muscled steer that loves small children and feed buckets! He will be an easy feeder that would be a great choice for a younger exhibitor. Raised by Halphen Family.