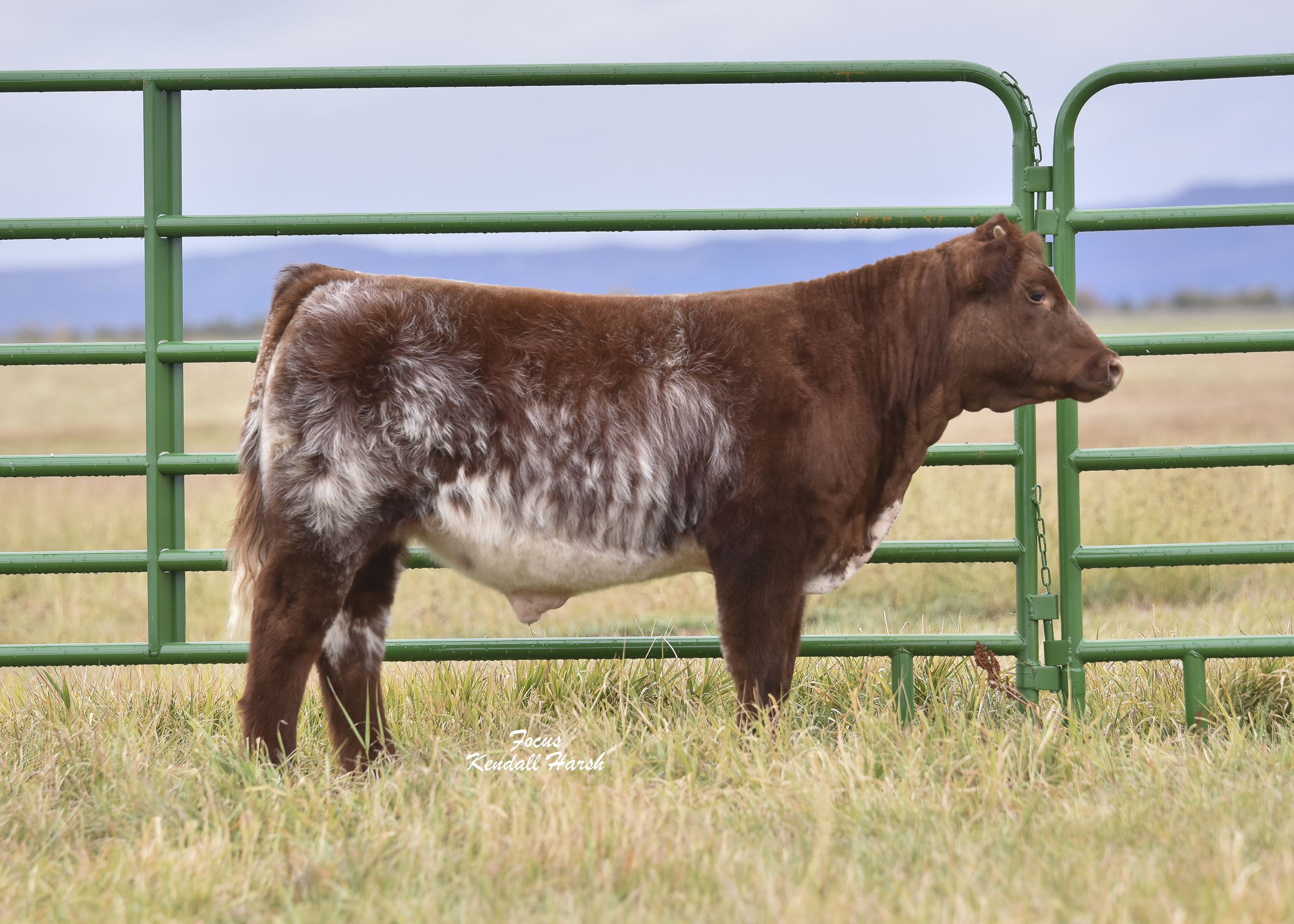 Tag 5 – Cross Bred Steer
3/20/18
Red White & Roan: Starburst x Outrageous
He's a nice roan steer that will class shorthorn anywhere if you need one or be a good project for about any county fair. He's good bodied, with top and more hip than most shorthorns. His brother last year was a great project for the Harthun Family from Kremling, Colorado.