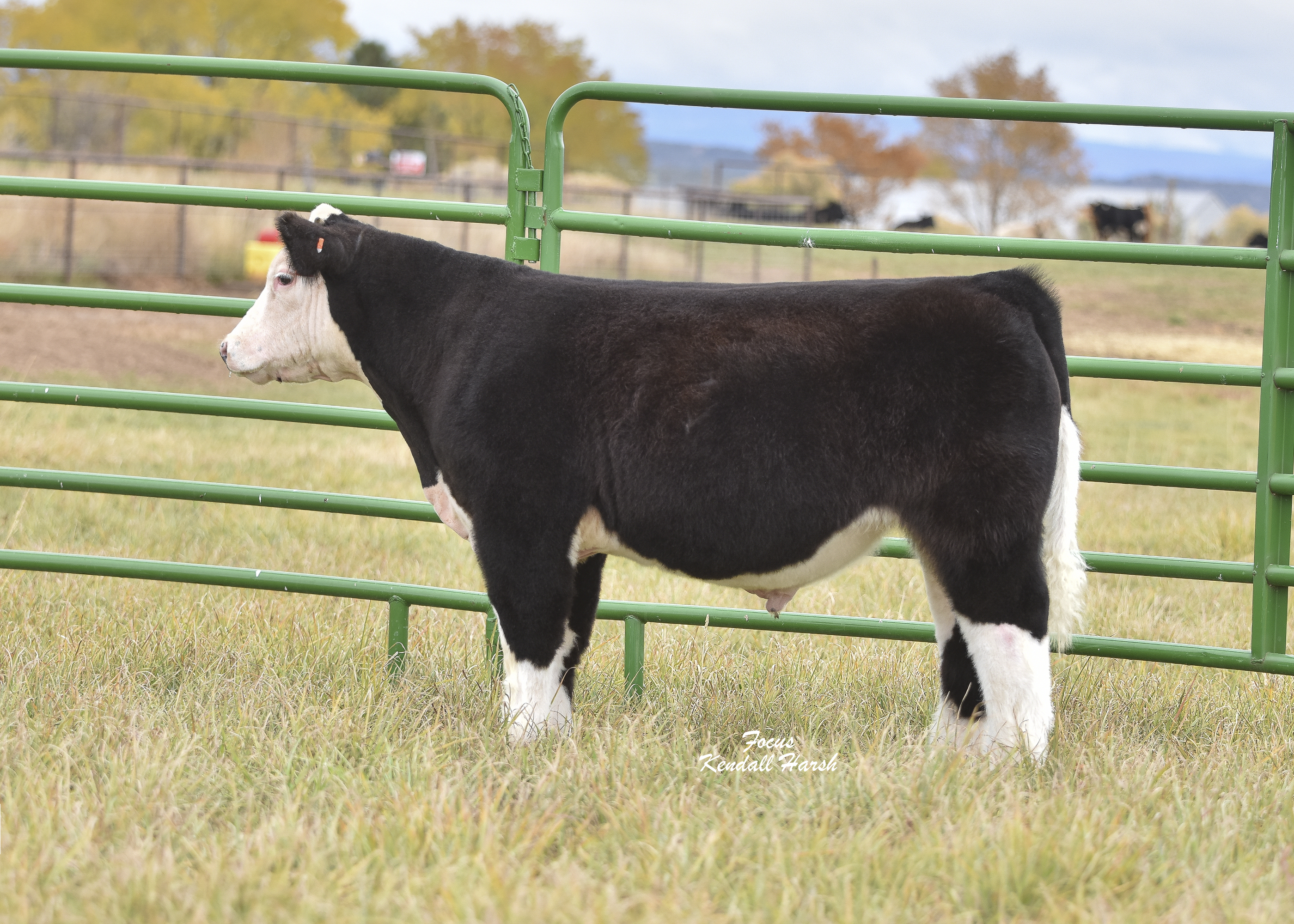 Tag 4 – Cross Bred Steer
3/18/18
Here I Am: Full Draft x Dakota Ice
Massively and powerful colored up baldy steer. Big back, hip, and foot plus he is really nice haired and has the chrome. He will likely stay smaller and stouter bodied, good class one or two steer or will hold until New Mexico or Arizona State Fairs as well.