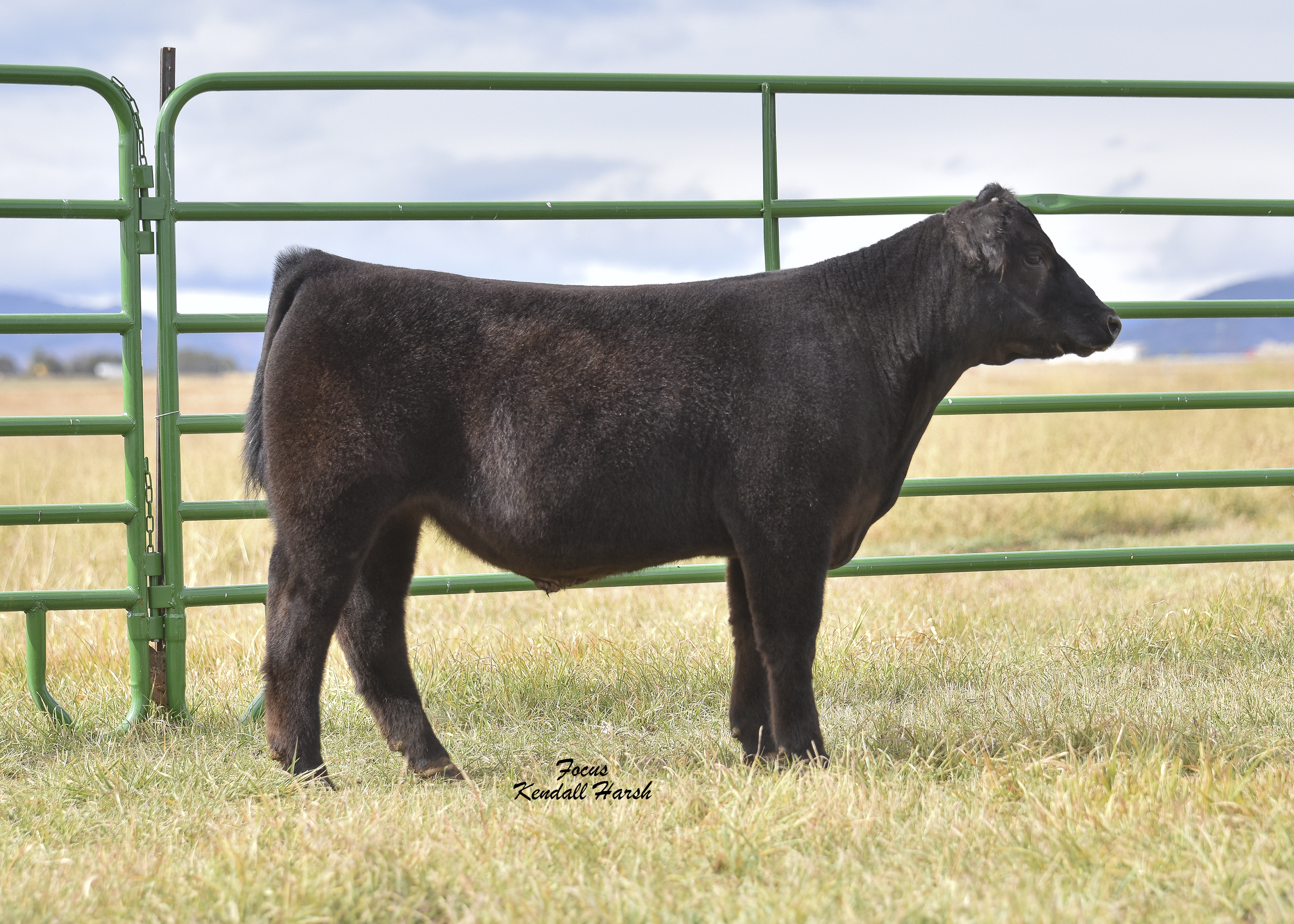 Tag 3 – Cross Bred Steer
3/3/18
Fu Man Chu: Draft Pick
A really good built Fu steer that came in skinny as a rail off a mountain permit that had no rain. He's coming around quickly now. He is good looking, complete, and sound structured. Think of all the time you will save balling his tail. It's a little short but it proves that he's faster than the bear, I guess. Raised by Etzler Livestock.