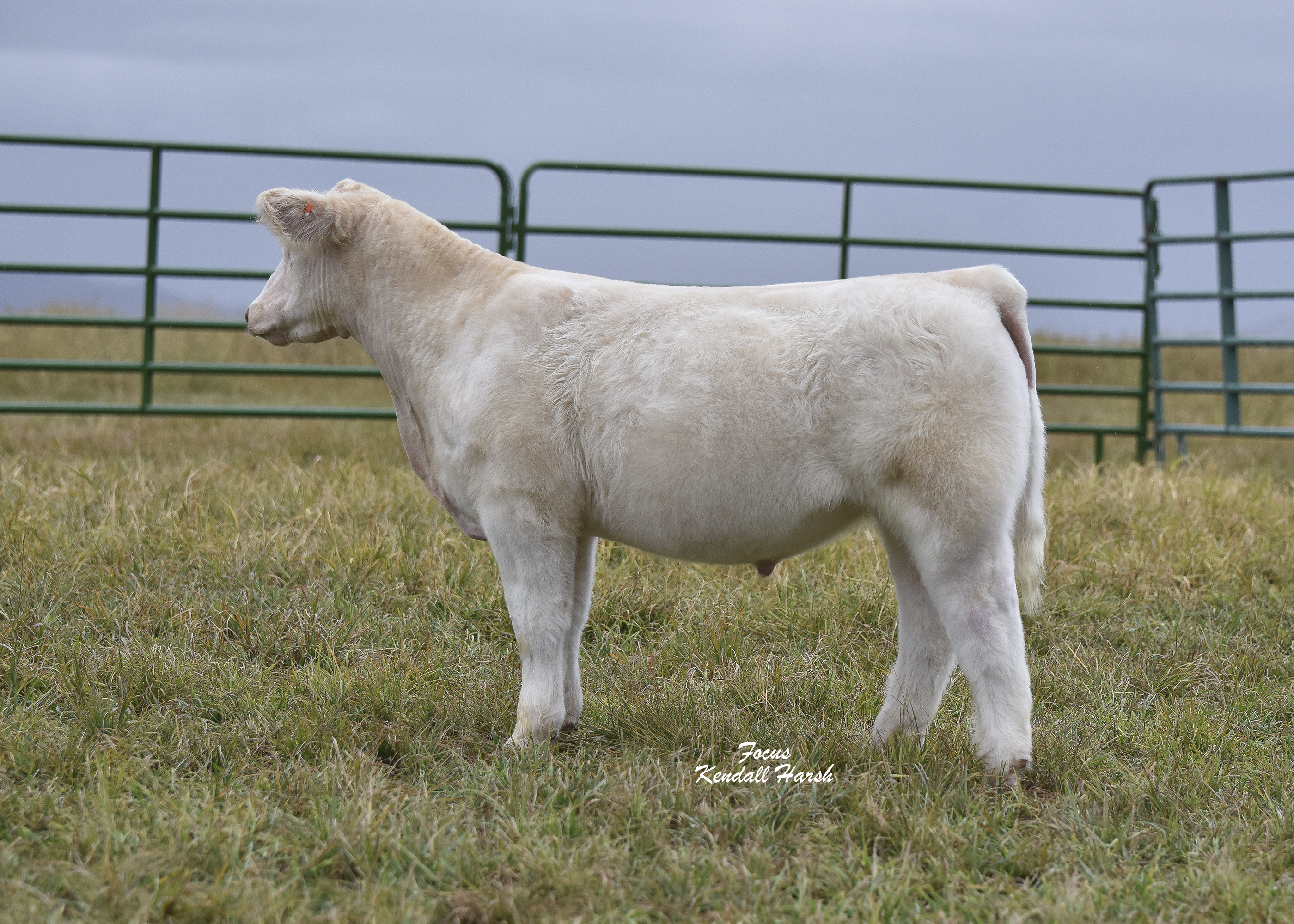 Tag 2 – Cross Bred Steer
3/4/18
In God We Trust: Yellow Jacket x All About You
Mighty Whitey! This freaky built IGWT is cocky, great necked, and big backed. He's a thick ended calf, loose structured, and sound moving. His mother is a great butterscotch colored cow that has finally fired a shot here. She's full sib to the mother of the popular champion steer at Moffat County Fair for Reed's last year. Give him a pallet of feed as an early Christmas present and gather some banners!