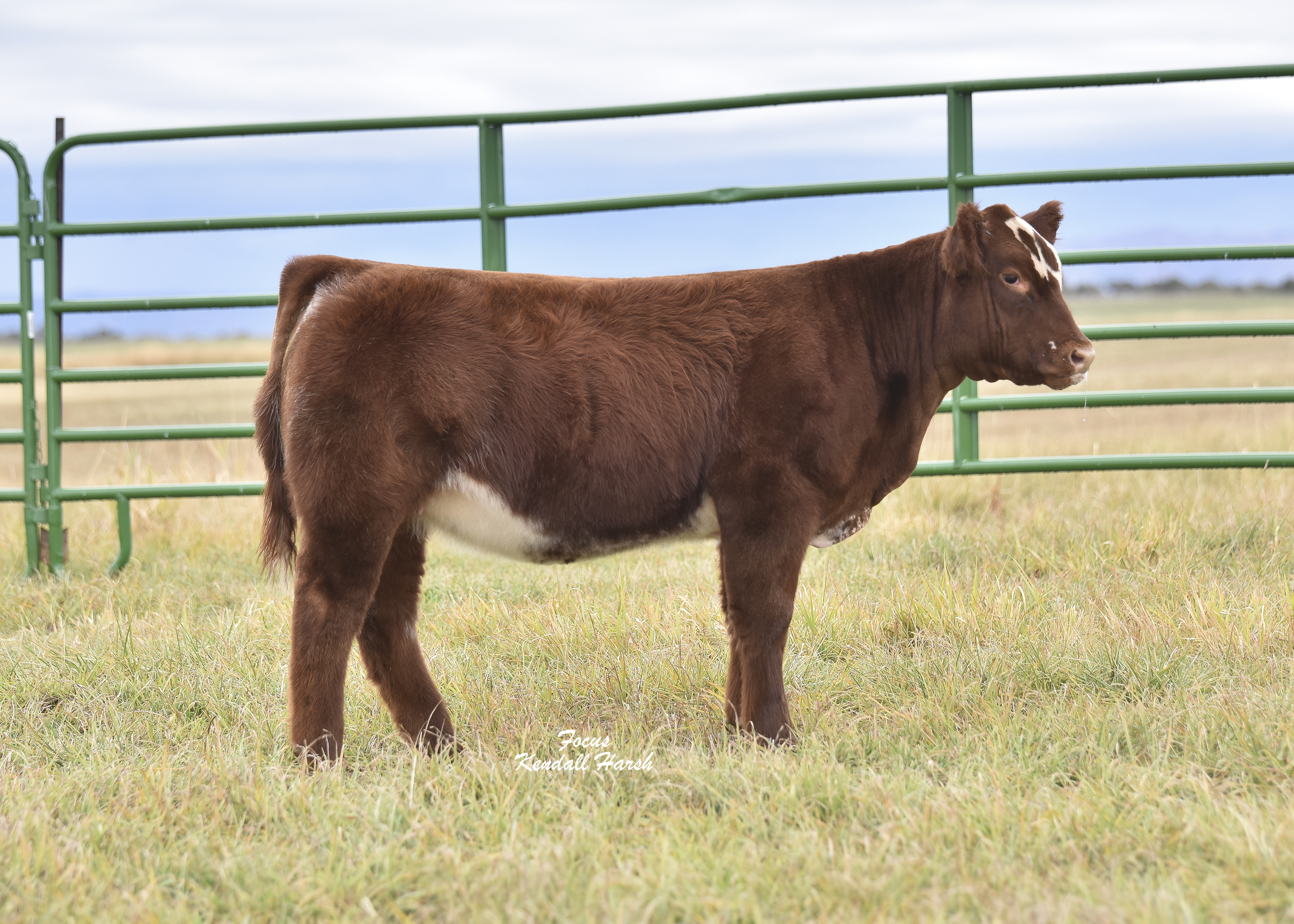 Tag 18 – Cross Bred Heifer
3/5/18
Goldie Locks: Starburst x Gizmo
This baldy face roan heifer was a late addition to the sale set. She hasn't been on feed long and will improve quickly when you get her home. Her mother has generated a couple of steers over $5K. I think this one is good market heifer for a Colorado county fair.