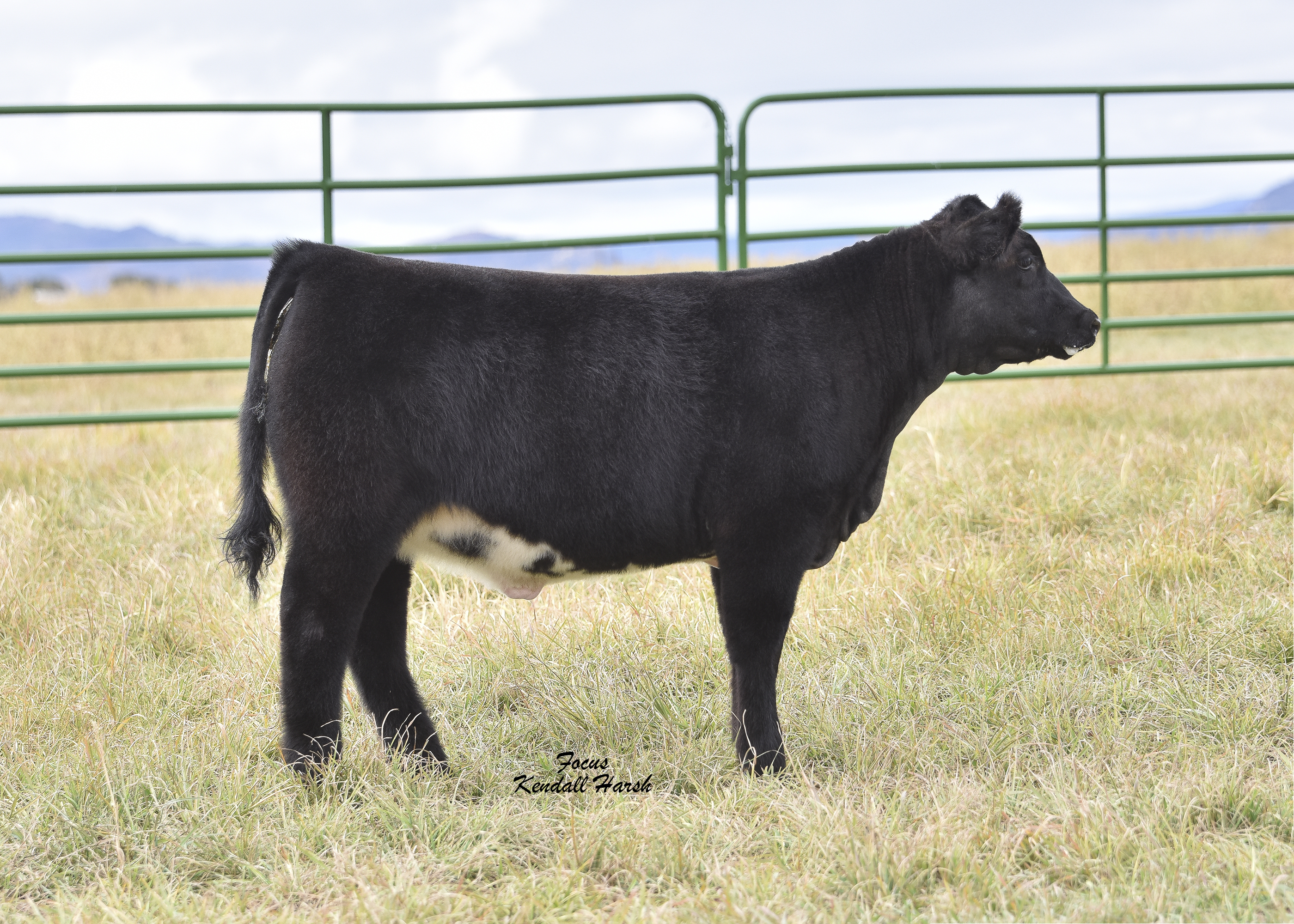 Tag 17 – Cross Bred Heifer
3/7/18
Loaded for Bear: Roan Cloud x Full Flush
This blue roan is built like a great breeding heifer. Really flat and angular up front, smooth shouldered, and really great in her fore rib, center body, and outstanding in her flank. She is perfect down her top and awesome in her pin bones and tail head. Top that off with great set of running gear. Her mother produced a $10,000 steer a number of years ago that did a lot of winning.