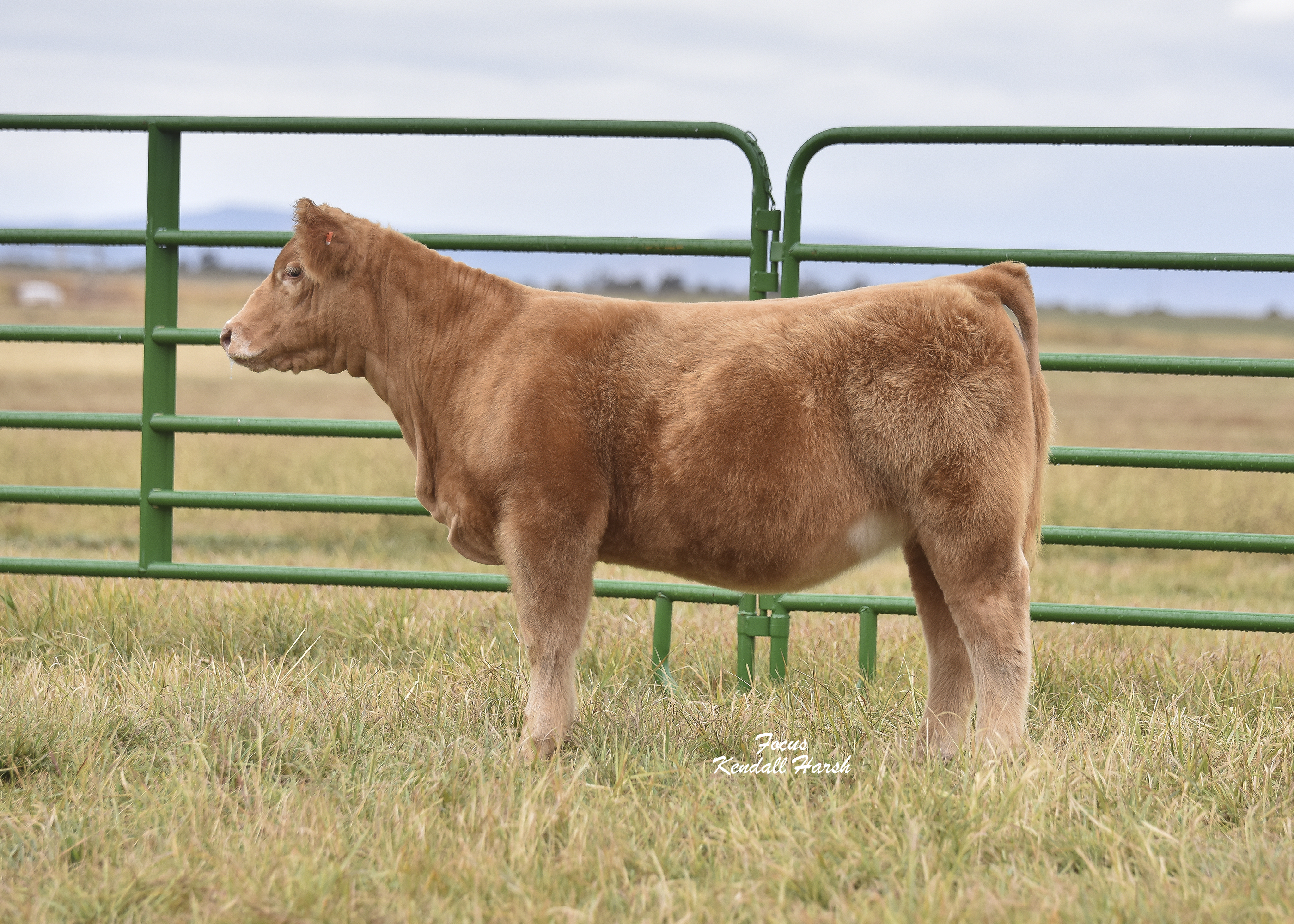 Tag 14 – Cross Bred Heifer
4/5/18
In God We Trust: Strictly Business Son x Yahtzee
This white nosed blonde is as wide bodied as any on the sale. She is stout, huge middled, and is crazy hairy. When I clipped the top of her neck and tail, I thought about bagging it up and sending it to Locks of Love. It was big! Her mother is a good second calver that has lots of power.