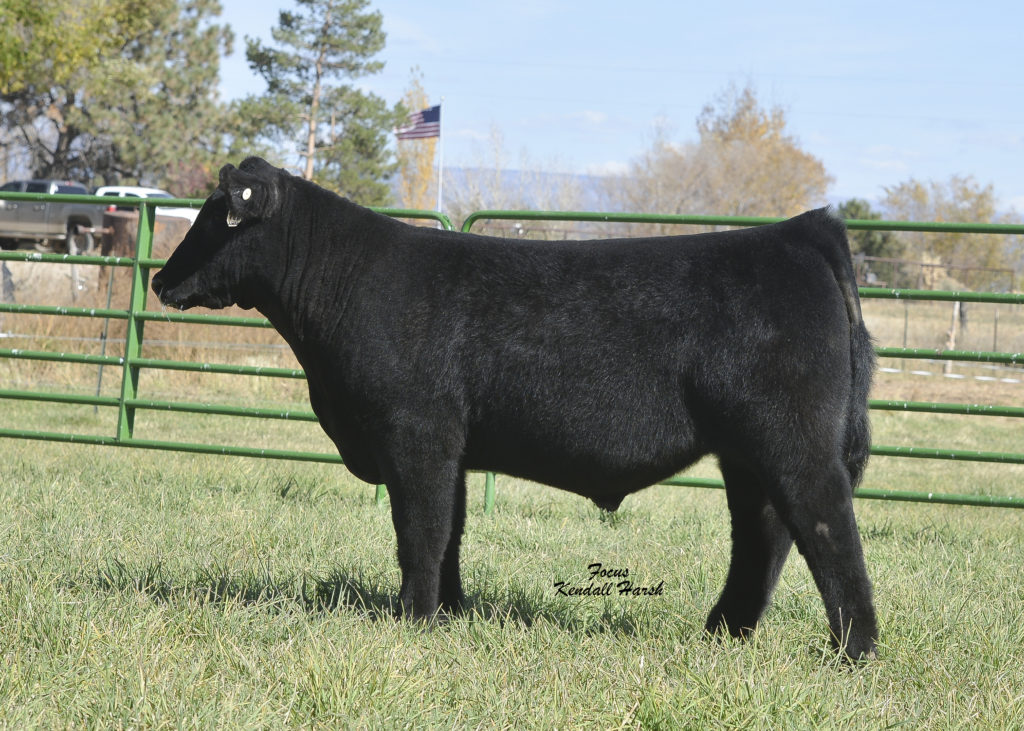 Tag 128 – Cross Bred Steer
4/4/2016
Hard Whiskey: Angus X
The first of the calves Luke and Kristen brought from the Great White North. They are younger than several of these and have been on feed less than a month. He is stout and sound structured. Excellent on his pasterns, cocky and great looking. These will feed real good and be problem free cattle.