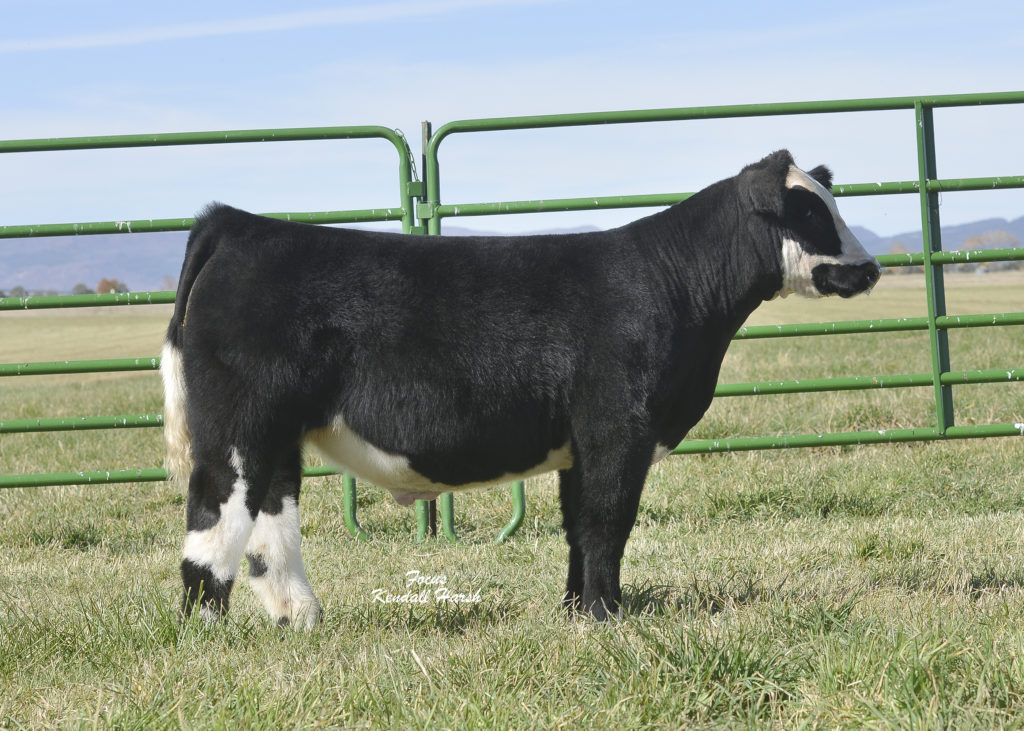 Tag 096 – Cross Bred Steer
3/23/2016
Set Me Free: Friction x Double Vision
This clown faced baldie is all that. He's built as good as any we have sold all year. Tiny necked and cocky with a huge belly and super square. He is sound structured and reaches over his track.