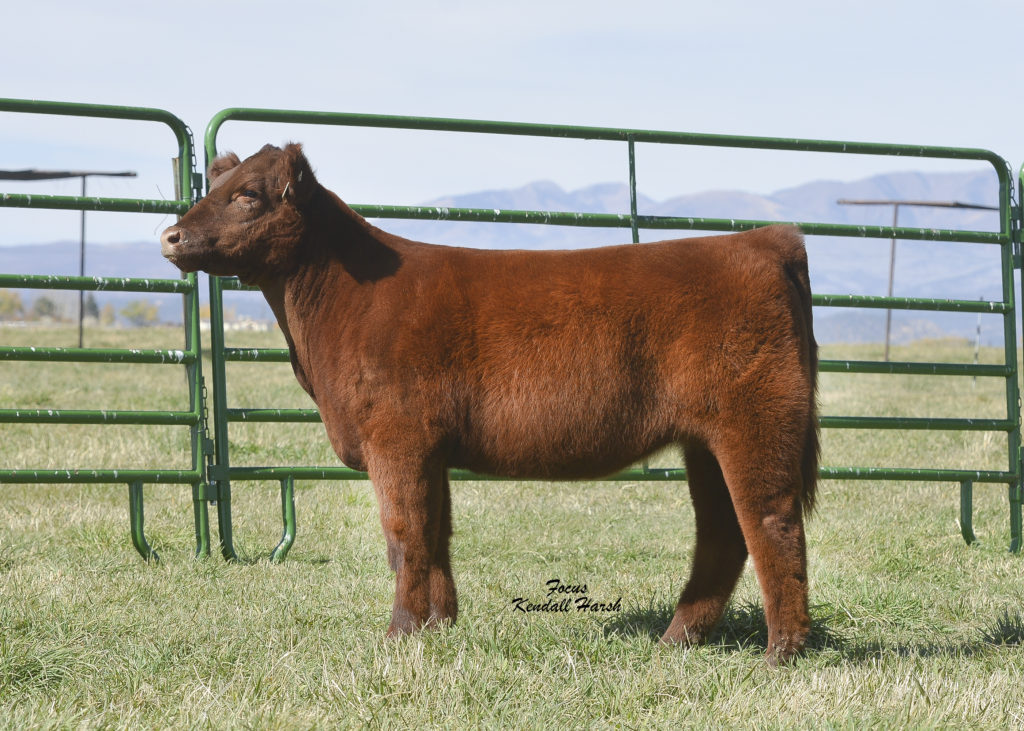 Tag 3323 – Cross Bred Heifer
3/12/2016
Ready to Rumble: Felony x Heat Wave
This red head made the trip south from Boulder, WY. She is as freaky necked as they get. She's perfectly soft structured and flexible, she really floats as she goes. Level and square, I think you get this one on feed for a little while you will be happy you own her. She was a little under the weather for a couple of days before pictures but is really coming on now.