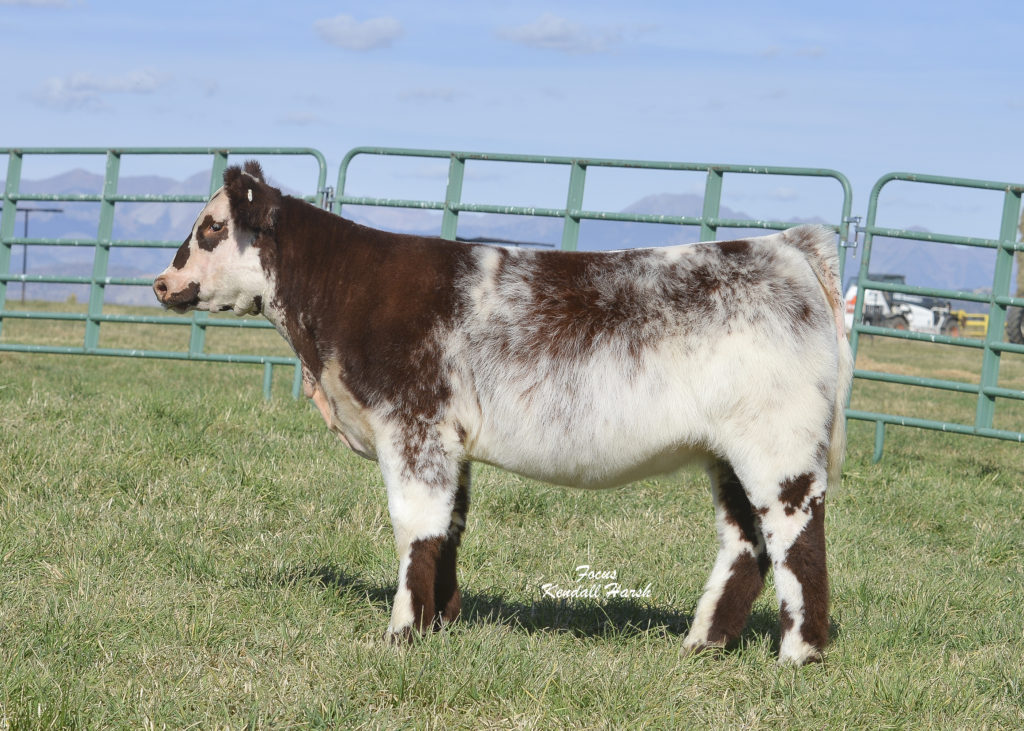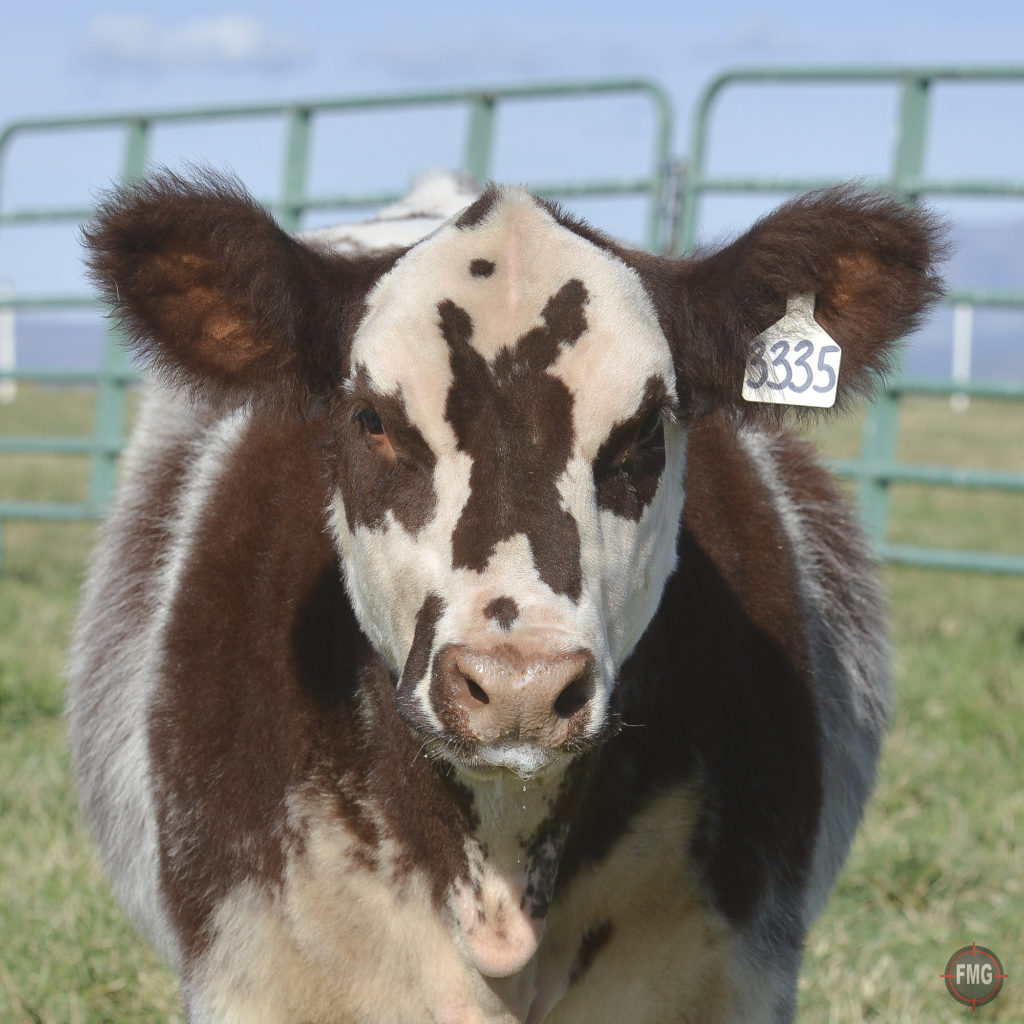 Tag 3335 – Cross Bred Heifer
4/2/2016
MAB: Starburst x Carney Man
This beauty is great looking and very distinctly marked. She is sound structured, great necked and surprisingly big hipped. Huged haired and really good made. I bet she kicks up some dust when she walks into the ring.